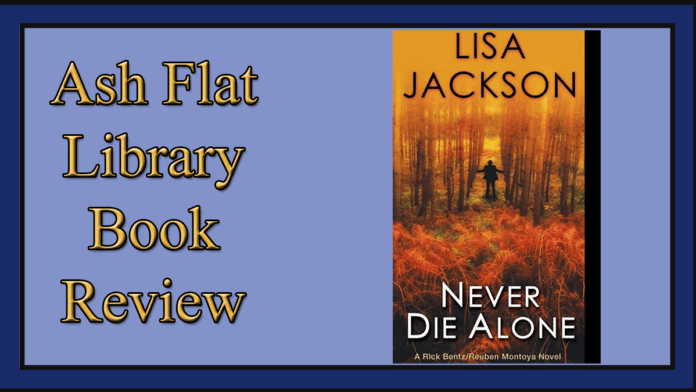 Book Review by T. E. Hill
Lisa Jackson has published over 75 mysteries, many of them about New Orleans detective Rick Bentz and his partner, Reuben Montoya. In Never Die Alone, Bentz is confronted with the ritualistic murders of twins by a killer using the same MO as a savage murderer from his past in Los Angeles. However, the LA killer is behind bars, or so he thinks, while psychologist Brianna Hayward maintains that the man locked up for the crimes is innocent. Twins, family secrets, and justice gone bad are all mixed up with psychological killers in this novel.
I'm not sure what it is, but I found myself skimming and skipping through this book. I love mysteries and detectives, following along closely as I read to figure out 'who done it' and where the twists and turns are going. But, there I was in this case, not interested. I did finish the book and, thinking back on it, don't know why it didn't hold my attention like similar authors have in the past.
As a result, it will likely be a while before I read another Jackson mystery. I don't want to tell you not to waste your time, but I can't recommend this book.