Jacoby Goehler, one of the men charged in the April 2021 murder of then 19-year-old DavidLee Stansbury has been sentenced to life without parole plus 15 years for a weapons enhancement penalty after he used a firearm to kill Stansbury.
The sentences, which will run concurrently, were passed down following Goehler's trial which concluded Oct. 21.
Goehler, who was enlisted in the U.S. Army and graduated basic training in Sept. of 2020 appeared before Judge Tim Weaver dawned in his uniform.
In April 23, 2021 authorities with the Salem Police Department were notified by Stansbury's family that Stansbury had been watching TV with his son when Stansbury received a phone call and a few text messages from Goehler asking Stansbury for help to move a trailer at Viola.
A short time later, a light-colored pickup truck pulled into up and Davidlee entered the vehicle.
Later that morning, Stansbury's father called Goehler asking about Stansbury as he was not answering his phone.
Goehler stated he had not seen or heard from Stansbury.
This clearly proved to be untrue as investigators discovered Stansbury's body just days and placed Goehler under arrest charging him with murder in the first degree.
Less than a week later, Goehler's mother, Jennifer Bowman-Harnden was placed under arrest for her role in prompting Goehler to commit the murder. She was charged with conspiracy to commit murder in the first degree.
Bowman-Harnden had verbally commissioned Goehler to murder Stansbury because she believed Stansbury had raped her daughter, something that was never taken to authorities, court nor proven to be true. Goehler was convinced and recruited a friend, then 19-year- old Travis Barker, to help with the murder.
Barker's involvement was discovered less than a month later and he was placed under arrest on May 21.
Prior to his arrest, Barker had spoken to authorities several times and had Barker told authorities Goehler had come to his home for a visit and had shown him a text message from Bowman-Harnden stating she wanted to "kill DavidLee for raping her daughter."
Barker told authorities at that time he did not believe that to be true and provided an explanation as to why.
The firearm used in the murder belonged to Barker and in May of 2021, after obtaining video footage, witness statements from inmates who had heard Goehler bragging about the murder and more authorities asked Barker to come and re-tell his story.
Barker began to re-tell the story he had previously given to authorities, however; after being shown the photographs of the video surveillance footage, Barker said he had taken Goehler back to Jefferson City before Goehler had left to commit the murder. After being called out on flaws in his timeline, Barker became emotional and said Goehler had told him he knew for a fact Stansbury had raped his sister, and that for more than a month Goehler had been telling Barker he was going to kill Stansbury.
Barker said, "He knew that pedophiles had to be put down, so he knew what they had to do," the affidavit said.
He then provided details as to the plans Goehler had shared with him at which point on the night of the murder, he offered Goehler his firearm because he believed it would "be less painful and quick" than a plan suggested by Goehler.
Barker continued to provide details of the events which unfolded that night and said on the way to Salem, Goehler had texted Stansbury by way of Snapchat asking for his help on a drug deal.
Barker said before Goehler picked up Stansbury he dropped Barker off at the property on which Stansbury was murdered.
Once Goehler and Stansbury arrived at the property and exited the vehicle, Goehler grabbed the gun and racked the slide putting a bullet into the chamber.
Barker said Stansbury had commented he was glad Goehler had brought a firearm along for protection but was surprised to see Barker emerge from the barn.
Barker and Goehler then used phones as flashlights as the three made their way deeper into the woods.
When they got to the area, Goehler asked Stansbury if he had raped his sister and although Stansbury said 'no,' Goehler continued to ask, eventually pulling the firearm from his waistband.
After being shot once, Stansbury maintained he had not raped Goehler's sister. At this time, Goehler fired a second shot striking Stansbury in the head. He then stood over him and fired a third shot.
The two then attempted to find the shell casings but were unsuccessful. Goehler then removed Stansbury's wallet and phone and the two began walking back to the vehicle entered and made their way back to Jefferson City.
While traveling, the two disassembled the firearm and began tossing pieces out the window and into the Missouri River as they traveled.
Once back at the home, the two burned the gloves they had worn and Goehler told his mother what had happened.
As legal proceedings moved forward, Barker took a plea deal before Judge Tim Weaver July 25 and pleaded guilty to murder in the first degree and was sentenced to 30 years in the Arkansas Department of Corrections. Barker also testified in Goehler's trial for the prosecution. 
Bowman-Harnden is slated to appear in court for her charge of conspiracy to commit murder in the first degree for pretrial Dec. 8 and jury trial Jan. 25 – 27, 2023.
In June of 2021, Goehler racked up a lengthy list of charges including escape in the first degree and eight counts of possession or use of a weapon by an incarcerated person after disassembling a vent, making weapons and planning an escape with a "kill or be killed" end.
His attempted escape was thwarted by fellow inmates who informed jail personnel of the happenings and plan Goehler had shared.
For the escape and weapons charges, pretrial for Goehler is slated for Jan. 9, 2023 with a jury trial slated for Jan. 25 – 27 of 2023.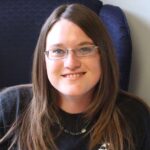 Lauren is a an award-winning journalist who decided after 10 years of newspaper experience to venture out. Hallmark Times was born.