by Richard Irby
On March 6 of 2020 more than 100 people packed into the Old Main School for dinner and a concert. Local legend Billy Joe French and his musician friends kicked off "Fridays with Friends" a month of Friday food and music at the historic restored building. While most of the audience left that night looking forward to more entertainment, it was not to be. Unfortunately, Friends of Old Main joined other organizations in cancelling scheduled events. State and federal officials were ordering school closings and placing limits on community events and gatherings as spread of the Covid-19 virus appeared headed to the pandemic stage.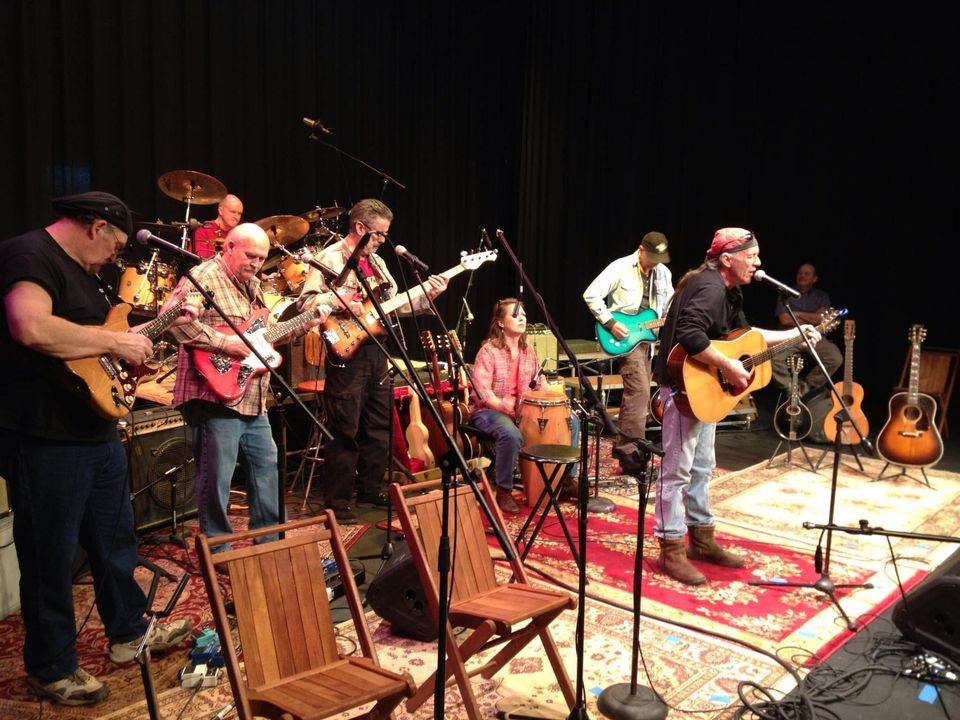 Fifteen months later, with Covid vaccinations on the rise and new cases and hospitalizations on the decline in our area, there are signs the public is anxious for public events to resume. "With Memorial Day in sight, we have been getting calls from people who want to reserve classrooms for school reunions during the Homecoming Festival," Friends of Old Main's Patty Neal said. The Salem Chamber of Commerce recently voted to move ahead with planning for Homecoming Festival events Memorial Day Weekend. "In discussions with our members, the consensus has been that we prepare to host class reunions and the many other guests who drop by the school to visit after the parade," Neal said.
There are challenges to meeting that goal. After more than a year of no fundraising events, paying for utilities, insurance and other recurring costs has not been easy. The Friends of Old Main treasury is basically empty but the Fulton County Fair Association has offered to waive rental fees and allow the group to hold a fundraising concert on Friday, May first . "The Fair Association is happy to host the Friends of Old Main Supper and Concert on May first at the Salem Civic Center located on the Fulton County Fairgrounds, " fairgrounds director Carolyn Lewis announced on Facebook. Another plus-Billy Joe French and Friends will return to headline the concert. The cost of dinner and the concert is priced at just $10 per person. Plans call for a barbecue dinner to be served beginning at 5:30 p.m. with Billy Joe French and Friends taking the stage at 7:00 p.m. Musician friends willing to donate their time to support Old Main will include Tim Crouch, David Lynn Jones, Dennis Horton and Chuck Young with other top area performers also expected to drop in during the evening.
Ron Plumlee and daughter Becky Phillips are among Friends of Old Main members already working on the May first concert. "Being allowed to use the Civic Center is a big plus," Phillips Friends of Old Main Work to resume events at historic school said. Phillips, a doctor, added, "We are hoping to attract up to 200 people and the Civic Center is large enough to allow us to space the crowd out to observe social distancing which is still strongly encouraged by the Centers for Disease Control." So mark your calendars for the May first Friends of Old Main fundraising supper and concert at the Salem Civic Center. For just $10, attendees will get a great dinner and concert while helping a good cause—- building up the treasury enough to allow a return to regular community events at the historic Old Main Schoolhouse.