It's always a great thing to know how to create soups from scratch!Even better when doing it is insanely easy! Here's helpful information on making creamed soups. Simple, quick, elegant, satisfying.
Basic Creamed Soup recipe:
1 1/2 cups chicken broth
1/2 cup chopped onion
Desired vegetables and seasonings (see chart below)
2 Tablespoons butter or margarine
2 Tablespoons all-purpose flour (plain flour)
1/2 teaspoon salt
Few dashes white pepper
1 cup milk
Directions:
Place broth, onion and vegetables in a saucepan. Bring to a boil, turn heat down and simmer, covered till vegeables are tender.
Remove any bay leaves you may have added for seasoning, then pour vegetable mixture into a blender. Blend until smooth or the consistency you desire. No blender? Work the mixture with a whisk.
In the empty pan, melt the butter. Then stir in flour, salt and pepper.
Add the milk all at once and stir. Bring to a low boil and cook, stirring until the mixture has thickened, then stir the vegetables back in.
If you'd like to eat this warm, its ready. If you prefer it cold, allow the soup to cool then put it in the refrigerator for a couple of hours to chill.
Remember that you can easily print this recipe out by pressing the green button below. Also, if you'd like to share recipes with us, please send them to Hallmark Times, P.O. Box 514, Hardy, Arkansas 72542, or email to news@HallmarkTimes.com. We'd love to be able to share them here. Our thanks to Sandy Jones for this one.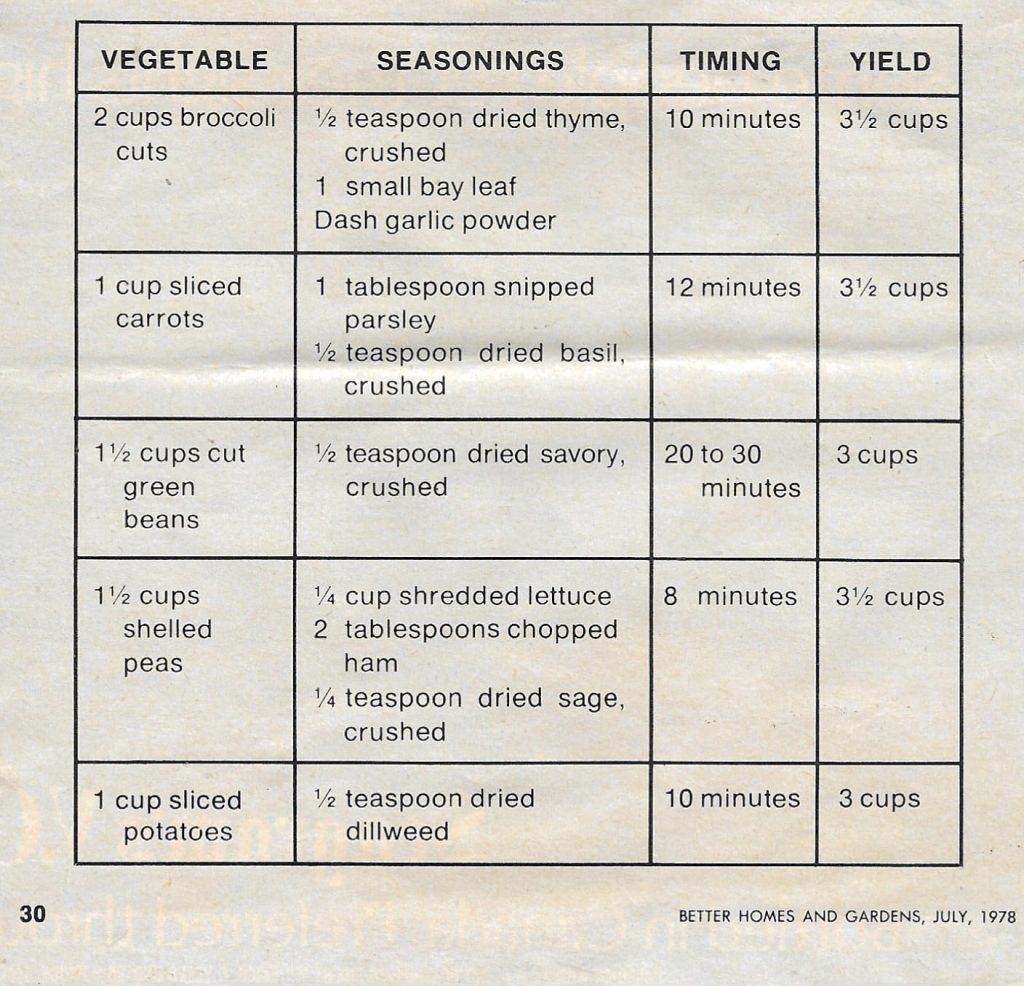 Please share this recipe! Here's the link: https://hallmarktimes.com/creamed-soup-from-fresh-vegetables