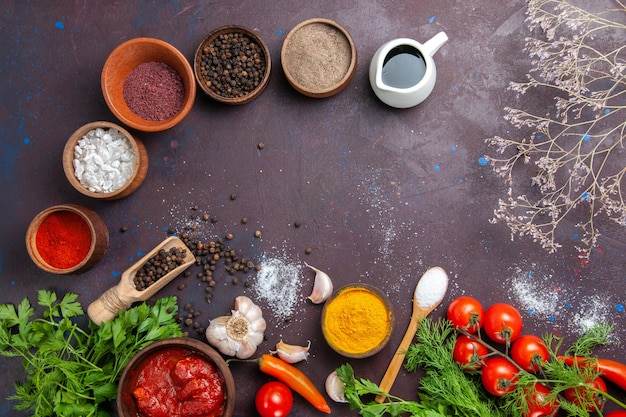 For those lucky enough to plan meals ahead of time, I applaud you, but for myself, I tend to fly by the seat of my pants. Or, possibly worse I'll get home to find I never replaced that packet of taco seasoning or whatever that is important to the meal.
In that spirit, I thought it might be nice to have a collection of "how tos" without someone having to read my life story.
If you are like me, and you like to cook, you possibly have decent stock of various spices that you bought because you wanted to try a new recipe one time.. and you still have it. That may work to your favor when it comes to making your own mixes and saving money in the process.
You will notice a trend in the different seasoning blends.. most use the same base ingredients, such as garlic powder, chili powder, salt, pepper, onion powder, cumin, paprika… yea there are some additions depending on what you're doing, but once you have these staple spices, you can make most anything you like. If you don't already own the spices, but want to be able to make your own for next time or to have what you need to be able to make any seasoning, with the exception of ground cumin, oregano, rosemary and ground mustard, almost all of these spices can be purchased for a little over $1 for a 3.25 ounce container… and that's a lot of tablespoons worth.
For all these, depending on the dish, measure the spices out into a bowl, stir it up and you're ready.
Taco Seasoning:
1 tablespoon chili powder
1 ½ teaspoons ground cumin
1 teaspoon salt
1 teaspoon ground black pepper
½ teaspoon ground paprika
¼ teaspoon garlic powder
¼ teaspoon onion powder
¼ teaspoon crushed red pepper flakes
¼ teaspoon dried oregano
Spaghetti seasoning:
(Note.. Italian seasoning is a blend of basil, oregano, rosemary, thyme, and marjoram so if you don't have the individual ingredients but have that.. you've got what you need and you don't need 6 tablespoons worth for spaghetti seasoning, just add and taste test until you're happy)
1 tablespoon Garlic Powder
1 tablespoon Onion Powder
2 tablespoons Oregano
3 tablespoons Basil
1 tablespoon Rosemary
1 teaspoon Thyme
2 teaspoons Black Pepper
Red Pepper Flakes (optional)
Chili Seasoning:
1 Tbsp chili powder
1 tsp ground cumin
1/4 tsp cayenne pepper
1/4 tsp garlic powder
1/2 tsp onion powder
1 tsp salt
1/4 tsp approximately freshly ground pepper
Meatloaf Seasoning:
2 teaspoons Paprika
2 teaspoons Ground Mustard
1 teaspoon Garlic Powder
1 teaspoon Onion Powder
1 teaspoon Ground Black Pepper
1 teaspoon Basil
½ teaspoon Salt
¼ teaspoon Dried Thyme
Stuffed Pepper seasoning:
1 tablespoon Worcestershire sauce
¼ teaspoon garlic powder
¼ teaspoon onion powder
salt and ground black pepper to taste
1 teaspoon Italian seasoning