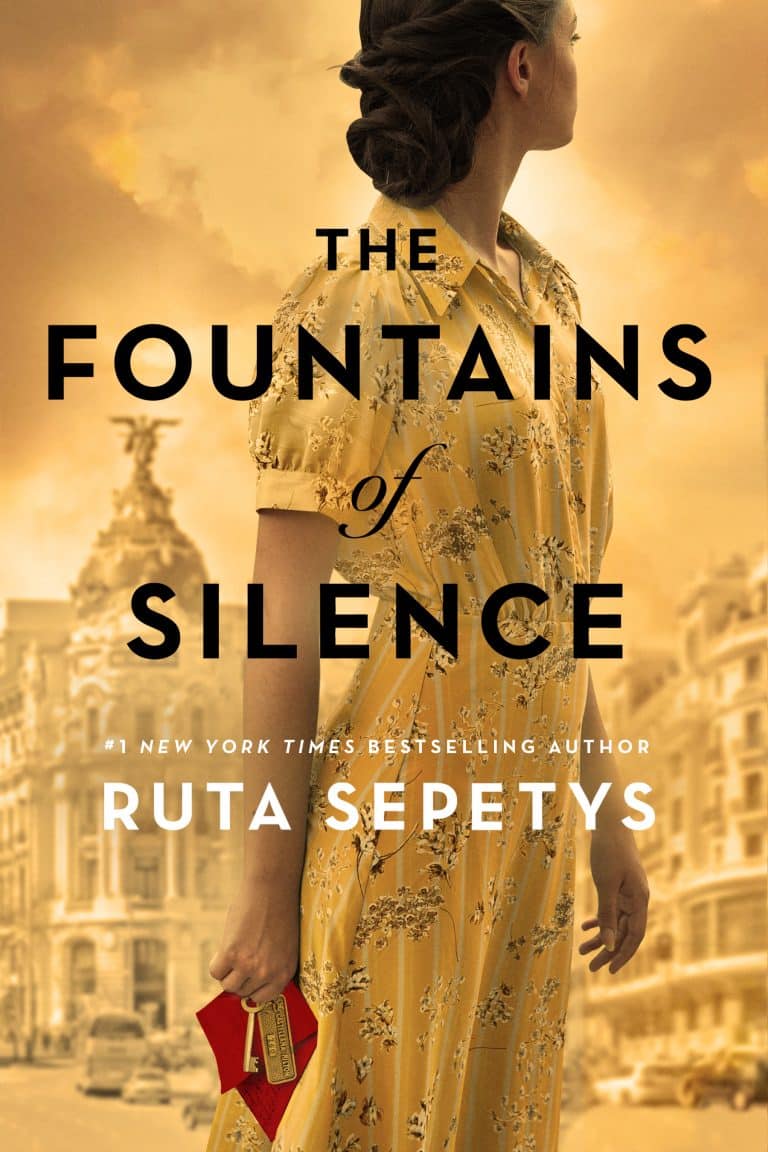 by Ruta Sepetys
Book Review by Ashley Lewis, HHS Librarian
Like other titles I have loved by Ruta Sepetys, The Fountains of Silence did not disappoint! While this book is categorized as YA (young adult) fiction, Sepetys is more of a "crossover" author due to the fact her books are enjoyed by young readers and adults alike. What makes her writing so great is that she fully immerses herself into the research for her historically driven projects. I look forward to her work because I ALWAYS learn about a historical event/time period that I previously knew very little or nothing about! I like to say her books are 99% nonfiction…only the names have changed! Her work is similar to other favorite historical fiction authors of mine like Kristin Hannah (The Nightingale) and Lisa Wingate (Before We Were Yours). However, Sepetys handles difficult topics in a more "PG" manner which, contrary to what some may think, does NOT detract from the intensity of the story.
This historical fiction novel is set in 1950s Spain while under the dictatorship of General Francisco Franco. It is the story of MANY stories: Daniel, a kind, young aspiring photographer from Texas visiting Madrid with his wealthy parents; Ana, a beautiful yet repressed young maid at the Castellana Hilton Hotel who yearns for freedom and has more secrets than she can bear; Puri, a dedicated worker at the Inclusa (orphanage) who asks too many questions; Rafa & Fuga, two friends whose bond goes back to their time at the boys home where they suffered unimaginable abuses; and MANY more!
It's equal parts love story, immersion into Spanish culture, and historical exposure of the "stolen baby/adoption" tragedy that took place in Spain between 1939 and the late 1980s. It will fill you with joy from the characters' personal triumphs and make you angry from the injustice imposed upon them and their country. The scenes are filled with rich detail…almost as if you are there! The author also includes bonus features at the end of the book detailing her research and writing process as well as photos of locations mentioned in the story (warning: some of the photo captions contain spoilers…I learned that the hard way). Despite its 500 page size, this novel reads smoothly and quickly; it was very difficult for me to put it down!
Other highly recommended novels by this author include Salt to the Sea, Between Shades of Gray (not to be confused with Fifty Shades…), and Out of the Easy. All four of these are available as an eBook or audiobook through the Libby app at the Ash Flat Library, Ash Flat, Arkansas.