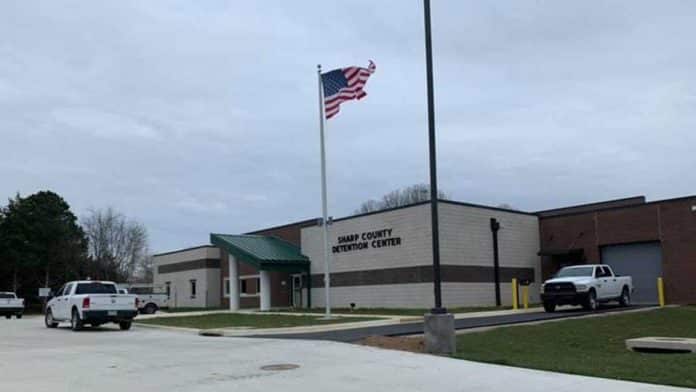 A Williford woman is facing just shy of 20 charges after using a stolen credit card to talk to her then boyfriend while he was incarcerated in the Poinsett County Jail.
According to an affidavit for warrant of arrest filed June 29 in Sharp County, on April 3, Sharp County Deputy Marc Boyd responded to a call at a Williford address where the homeowners stated a safe containing $8,400 in cash had been taken from the residence.
Earlier in the day of the incident, the couple had received a call from 20-year-old Ashley Lester asking where the couple was.
They later returned home and noticed the safe in their bedroom was missing but other items had not been disturbed.
The couple suspected Lester as she knew the contents of the safe and where the hidden key to the home was.
When the victims confronted Lester, she did not sound surprised and did not ask if other items were missing.
A witness stated they had seen Lester's vehicle in the direction of the home earlier in the day.
The day after the theft, Lester and her now husband were married.
On April 22, the victim contacted Boyd and stated that she had discovered Lester's husband, Chad Bolden had been incarcerated in Poinsett County Jail.
Records from the jail showed the victim's credit card had been used several times to purchase commissary and video visits from Lester to Bolden while he was incarcerated.
These charges were not authorized by the victim and came to the amount of $628.98 taking place from March 18 to April 4.
Lester had also attempted to bond Bolden out of jail with $5,000 cash the day Bolden was released.
The jail stated they made Lester return with five $1,000 cashier's checks. This occurred the same day the safe was taken from the victim's home.
As a result, Lester faces one count of residential burglary, a class B felony; one count of theft of property, a class C felony and 17 counts of misdemeanor fraudulent use of a credit or debit card.