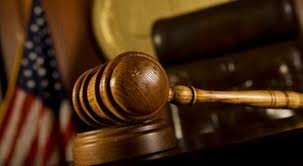 Individuals with misdemeanor warrants in Izard County have an opportunity to take advantage of a newly launched amnesty program being implemented by the Izard County District Court.

From now until April 22, the program offers amnesty to individuals who have active misdemeanor warrants. "Persons who have failed to appear in court, failed to comply with court orders or who are delinquent on fines and suspect they may have an outstanding warrant in Izard County District Court will be given an opportunity to avoid jail time and additional fees," a representative of the court announced in a press release dated March 12.

The program offers waivers of warrants to individuals upon payment of fines and fees in full. "If you are delinquent on your fines, now is the time to make arrangements for payment before the court takes further action," the release said.

Contact the Izard County District Court Office at 870-368-4390 for more information or to check eligibility.