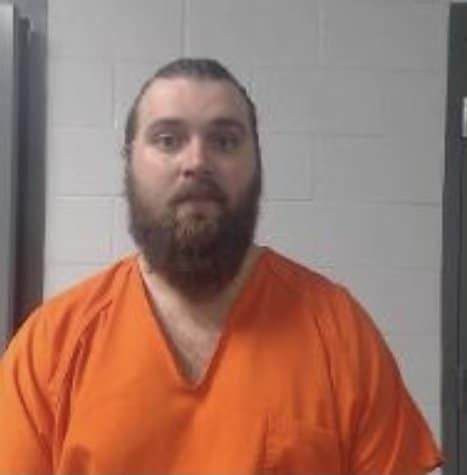 A man facing felony charges in multiple counties in Arkansas regarding sex crimes against children was recently arrested by authorities in Sharp County on June 27 after violating an order of protection and attempted to contact two of his alleged victims.
On June 26, Detective Cody Bailey was contacted by a victim who stated her ex-husband, Thomas Kramer, 31, of Batesville, was violating the order of protection following incidents in Lonoke County.
The victim was told to come to the Cave City Police Department so Bailey could review text messages.
Bailey then called the number from which the text messages were coming from with Kramer answering the phone.
Bailey identified himself, at which time Kramer began to lament the situation between himself and the victims.
The following morning, Kramer met with Bailey and a post-Miranda interview was conducted with Kramer, after he agreed to answer questions.
Kramer was reminded, a ten-year Final Order of Protection was in place. Kramer said he was aware of the order and that it had been explained to him in court.
Despite the ruling, Kramer insisted on contacting the victims. He was then placed under arrest and transported to the Sharp County Sheriff's Department.
On Jan 20, 2021, in Lonoke County, Kramer was charged with distributing, viewing, or possessing matter depicting a child sexually, a class C felony and video voyeurism, a class B misdemeanor.
The charges stem from an incident occurring in 2016, but due to the sensitive nature of the content and to protect the victims, the affidavit has been sealed.
Additionally, in Independence County, a case from 2019 is still open against Kramer where he was charged with two counts of rape, a class Y felony.