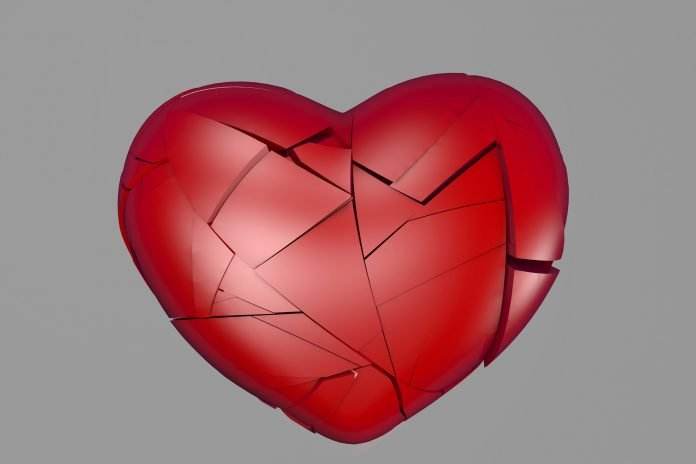 It was a Friday afternoon in August, about 1:30 pm. I had just made a sandwich and sat down in my recliner. I had a missed call from my daughter-in-law, Jayme, who lives in California. She was crying on the message she left. I immediately called her back and she was hysterical and crying so hard she could hardly get the words out. "Jason killed himself last night." I dropped my sandwich on the floor and all I could say was "no, no, no, no." I handed the phone to Michelle, my wife. I walked outside to get our luggage out of the garage, and I remember saying to God, "Lord I am going to need your help." I did not shed a tear. I was in some form of denial or shock. The tears came later in the hotel room at 3 am on the way to California. Grief had arrived.
As the week went on and the grief took hold and reality sank in, I cried more and more. I missed our son Jason. He was 38. I had grieved when a relative or a close friend had died, but nothing hit me like this before. As humans we think there is a natural progression that takes place regarding someone dying. First it will be one of our grandparents, then the other. Next, we will lose mom or dad then the other. Then we think we are more than likely next in line. But life does not work like that. Life throws curves at us. The world throws curves at us. We just never think we will have to attend our own child's funeral.
Grief is dealt with by people every day. For some it may only take a short time to go through the grieving process. Others, it could be years, even decades, or not at all. Everyone grieves differently.
For my wife and me, we saw anger come out over the smallest of things. A McDonald's sandwich made wrong. The lid on the pickles would not come off. We decided to try marriage counseling to help us get through the initial process of grieving to save our 26-year marriage.
We were not angry with God at all. In fact, not once did I ever ask Him why. In my heart I told myself our son was created by God and God had formed him in his mother's womb. He knew our son before I did. He loved our son more than we ever could. He loaned us our son for 18 years to raise him. He used us to continue to parent him throughout his short life. But ultimately our son belonged to God.
I think often about something His Holy Spirit told me early on in this process. "Jim, I was with him when he took his life. I had to watch Jason take his life. I also had to watch My Son be crucified. I understand your loss and pain."
Life is a gift from God. Be so thankful for every day you have with your family. I have my memories of Jason. I still cry when I watch his memory DVD of his life. A local funeral home made it for us. Because of the pandemic, there were no services and Jayme wanted Jason cremated. We had the DVD made to help us have some form of closure. I still have his contact in my phone and I always will. I just cannot delete it.
Initially we were surrounded by friends and our church family. Then there was a period of absence, I am assuming because as humans we just don't know the right thing to say, and I get that completely. As time passed, friends and family along with coworkers started conversing more and more with us. I think the best thing to say when someone loses a loved one is, "I am here for you." A big, huge hug goes a long way or a hand on a shoulder. I can't tell you how many times I have tried to comfort someone with words and it always comes out wrong.
What I have learned so far is that it is okay to cry anytime you need to. Grief comes like a tsunami wave- smaller at times, then overwhelming. Emotions are on high alert during the grieving process. Seeking professional help is not a sign of weakness; it is a sign of acknowledging a need. Find someone who has gone through the same kind of loss you have and talk. It will help.
It was never the intention of God for us to be alone in the grieving process. Let's look at a few verses out of His Word.
2 Corinthians 1:3-4 ESV "Blessed be the God and Father of our Lord Jesus Christ, the Father of mercies and God of all comfort, who comforts us in all our affliction, so that we may be able to comfort those who are in any affliction, with the comfort with which we ourselves are comforted by God."
Ecclesiastes 3:1-14 ESV "For everything there is a season, and a time for every matter under heaven: a time to be born, and a time to die; a time to plant, and a time to pluck up what is planted; a time to kill, and a time to heal; a time to break down, and a time to build up; a time to weep, and a time to laugh; a time to mourn, and a time to dance; a time to cast away stones, and a time to gather stones together; a time to embrace, and a time to refrain from embracing."
Matthew 5:4 ESV "Blessed are those who mourn, for they shall be comforted."
I do not know where you are in your relationship with God, but I can promise you that going through a loss of a loved one knowing that God is with you every day and every step is an incredible feeling of His Peace. It was only a few days after Jason died that I was up early by myself crying while sitting on the couch. I remember it like it was this morning. That is when God met me where I was and when His Spirit told my heart, "be at Peace, Jason is with me, I've got him." From that moment forward I have experienced the Peace that Jesus left us with when He ascended back to heaven. I have been comforted by His Spirit.
In closing, I want to encourage you to grieve the way at only you can. It will never look like someone else's grief because you were uniquely created by God to be you. So be you. Oh, and to answer my question in the title, "How long will this last?" The truth is, "as long as it takes."