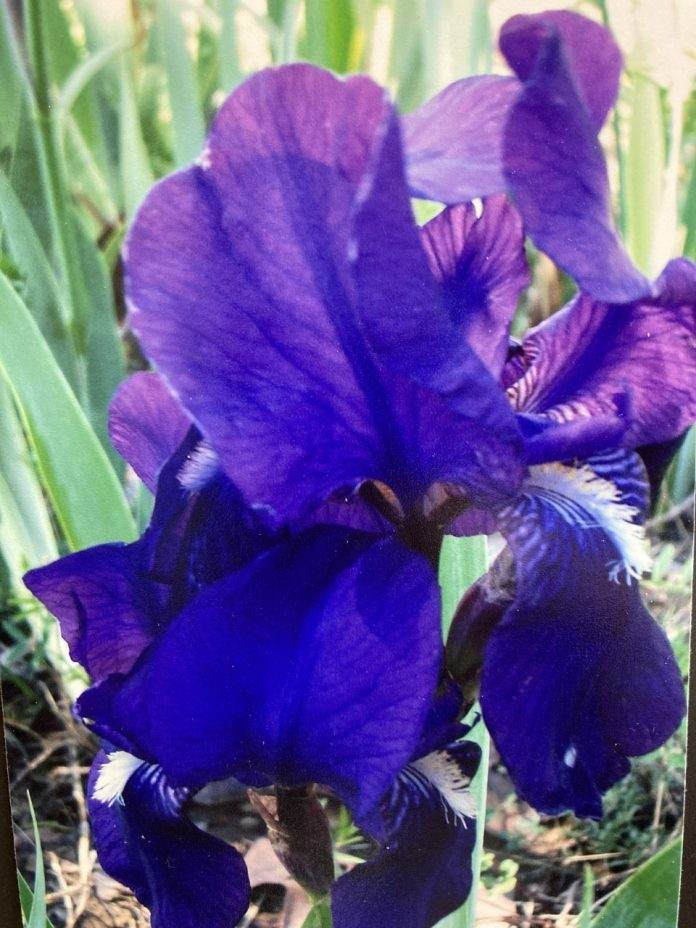 This article will be of interest to anyone who enjoys seeing beautiful flowers. It will also interest 4-H members with horticulture projects or gardening interest, the Izard County Extension Homemakers Club members, and the Master Gardeners.
Many people in our county are very grateful for the COVID-19 Pandemic vaccinations and for the early Spring Days. They want to get outside now and enjoy the weather.
Arkansas is host to several horticulture events. From Daffodil Festivals to wildflowers and new leaves on the trees, our great state is diverse in its beauty. Some places that display our natural beauty are the Garvin Gardens, Moss Mountain Farm, the Gardens at Crystal Bridges, the Botanical Gardens, Wildwood Park, the Gardens at the State Capitol, and the tulips at Salem Courthouse.
The Mountain View Iris Festival will happen on Friday, April 30th and on Saturday May 1, 2021. The Mountain View Iris Society is one of the sponsors of this event. They preserve and cultivate over 200 + varieties of the tall, bearded iris flowers throughout displays and in individual yards in town. "Color the Memories" is the theme which displays many colors of flowers.
Read the website at https://mountainviewirisifest.com to learn more about the happenings and to enjoy the many beautiful photos of the flowers. The address for the American Iris Society is listed. The local society also has a Facebook page. Call the society at 870.269.4747 for more information.
A trip across the White River to the "Folk Musical Capital of the World" will showcase the beautiful scenery of many spring leaves and blossoms in our Ozark Mountains, whether by way via Calico Rock, Sylamore, or Guion. Take time to get outside and enjoy the changing seasons!
If you are interested in joining the local Izard County 4-H clubs, Izard County Extension Homemakers Clubs or Master Gardeners please contact the Izard County Extension office at 870.368.4323.
The Arkansas Cooperative Extension Service is an equal opportunity/equal access/affirmative action institution.  If you require a reasonable accommodation to participate or need materials in another format, please contact the Izard County Extension Office as soon as possible.  Dial 711 for Arkansas Relay.