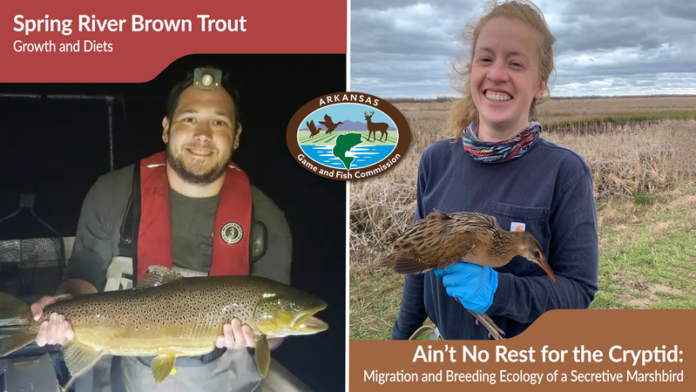 Joseph Kaiser was this month's featured guest on the Arkansas Game and Fish Commissions The Wild Science webinar for the month of September.
Trout Management Biologist, Kaiser made a presention regarding the Spring River and Brown Trout growth and diets.
Jess Schmit, master's stuent at the University of Arkansas also made a presentiaton regarding migration and breeding ecology of secretive Marshbirds.
The Wild Science Webinar is a mothly series featureing Arkansas Game and Fish Commission staff ang guest sepakers each month.
To watch the video, visit https://www.youtube.com/watch?v=B6JX33wExCA.