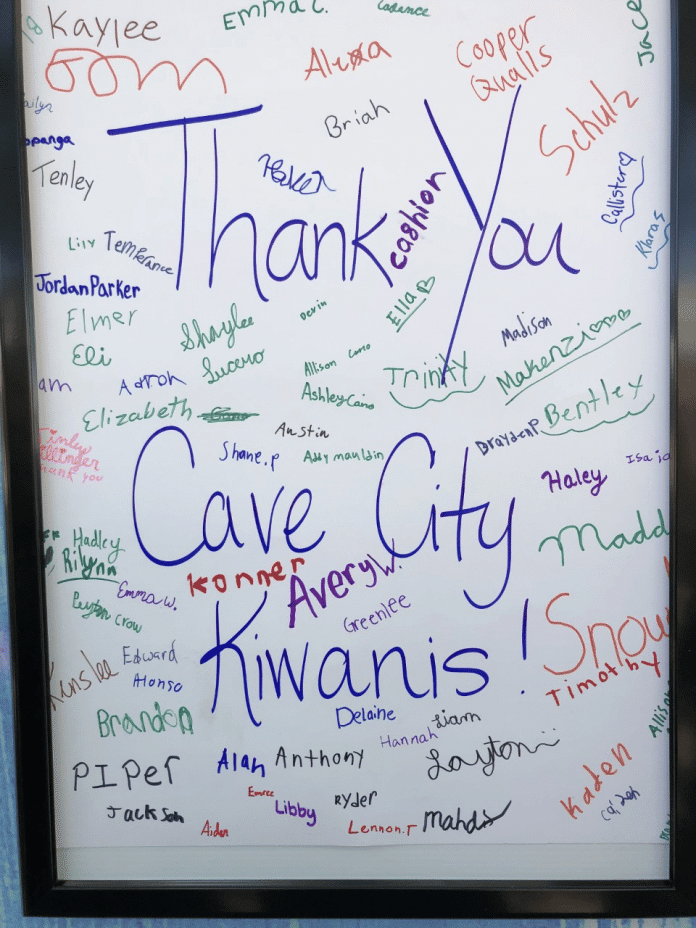 Recently, the Cave City Kiwanis Club partnered with Tropical Sno to treat students, teachers and staff members to snow cones.
According to Jill Carr with the Cave City Kiwanis Club, this was made possible through funds raised earlier in the year during a chicken dinner fundraising event. "Due to the generosity of all of the people who participated in our chicken dinner [April 10] we made a good sum of money and decided to spend it doing snow cones for the elementary school," Carr said.
Between 10:15 a.m. and 2:30 p.m., 487 snow cones were served to students at the Cave City Elementary School as well as to teachers and staff." Tropical Sno worked with us to help make this possible. They gave us a reduced price for all of the elementary school," Carr said. "We want to thank the community for their support and for helping make this event possible.
"The goal of the Cave City Kiwanis is to help local children. Kiwanis International helps on a national level with the immunizations and feeding hungry children.
To learn more about the Cave City Kiwanis Club, check them out on Facebook.