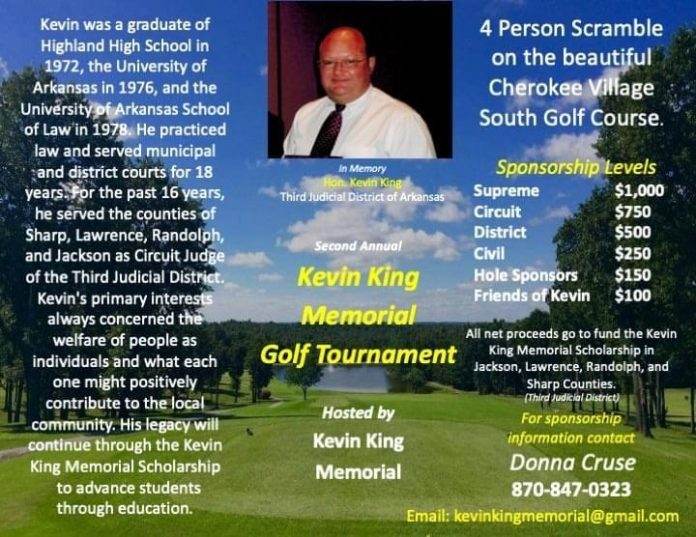 The 2nd Annual Kevin King Memorial Golf Tournament will be played at the South Golf Course in Cherokee Village on June 5, 2021. Deadline to enter is May 30. A link to the entry form is here.
The tournament is seeking companies and individuals who may want to be sponsors of the event in remembrance of Kevin King.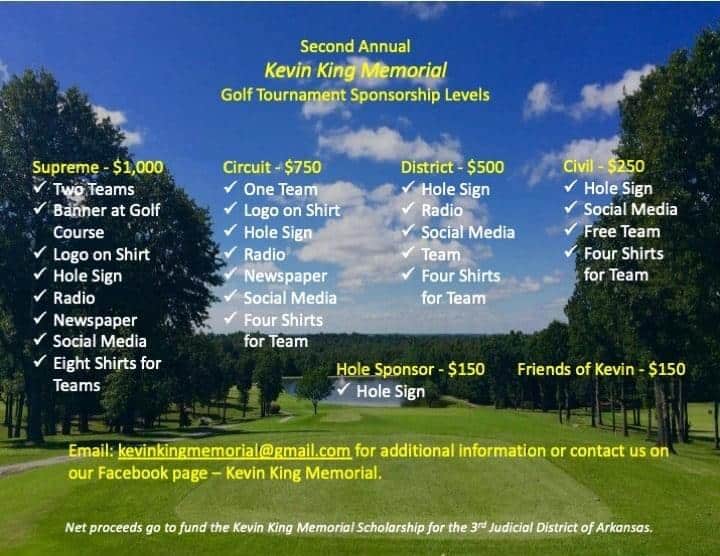 Visit the Kevin King Memorial Facebook Page here.