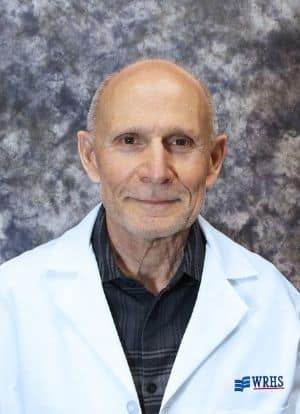 The White River Medical Center (WRMC) Rheumatology Clinic in Batesville is pleased to welcome Dr. Francis Nardella, Rheumatologist as a locums provider.  Dr. Nardella will work alongside Caitlin Andryka, Physician Assistant.
As a Rheumatologist, Dr. Nardella is trained to treat patients with rheumatic diseases that cause pain, stiffness, and/or swelling of the joints, muscles, and bones. Dr. Nardella treats common rheumatic diseases such as rheumatoid arthritis, lupus, osteoarthritis, vasculitis, and many more.
Dr. Nardella completed a Bachelor of Science in Premedicine at West Virginia University. He received his Medical Degree from the West Virginia University School of Medicine. He did his internal medicine residency and rheumatology fellowship at the University of Washington. He is board certified in Internal Medicine and the subspecialty of Rheumatology by the American Board of Internal Medicine.
Dr. Nardella has worked as a physician in a healthcare setting for 45 years. As a locums provider for the past eight years, Dr. Nardella has traveled to assist multiple rheumatology clinics across the country.
The WRMC Rheumatology Clinic is located at 12 Hospital Circle, Suite A. The clinic is open Monday through Thursday from 8AM to 5PM. New patients are accepted by referral from a primary care provider. For more information about the services the clinic provides, call (870) 262-1500.