There's a blizzard here at the National Weather Service (NWS) tonight, but snow isn't what's flying through the air: it's all the gray hair falling out of the forecaster's heads as we try refining this **messy and complicated** winter storm forecast. Yikes!Here are the major updates from this afternoon and evening:
Snow/sleet and ice accumulations have been increased for northern Arkansas. Northwest into north-central Arkansas still appears to be the upcoming "hot spot" for snow/sleet accumulation with north-central into northeast Arkansas in the bullseye for ice accumulation. Amounts could be significant and highly impactful in some areas, but we aren't able to pinpoint specifics juuuuuust yet…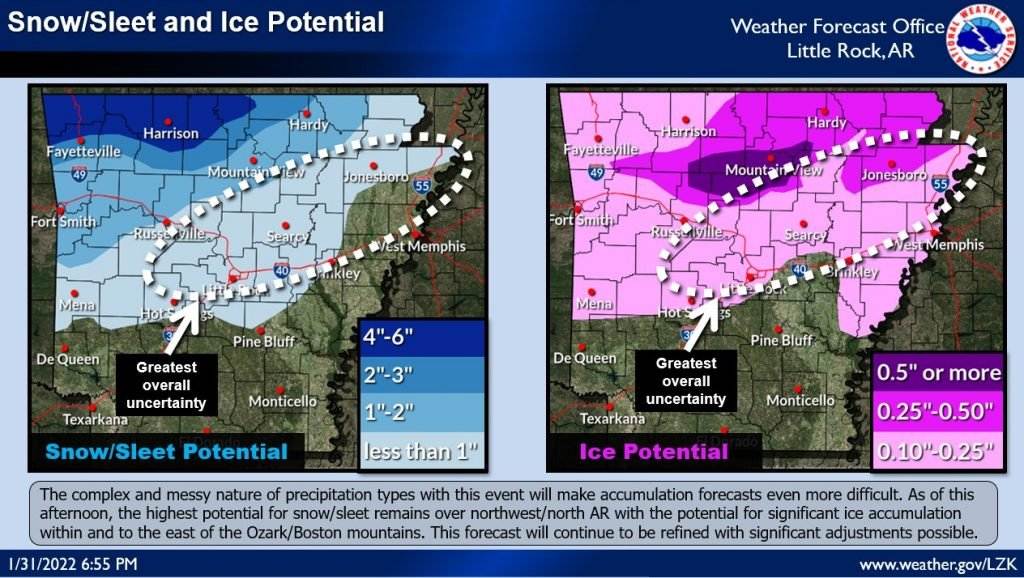 Winter Storm Watches will go into effect for all of northern Arkansas beginning Wednesday afternoon/evening and lasting through Friday morning. This area represents where we have the highest overall confidence in more significant snow/sleet and ice accumulation. Confidence is lower farther south, but these watches may need to be expanded in future updates if the risk of snow/sleet and ice increases for central Arkansas.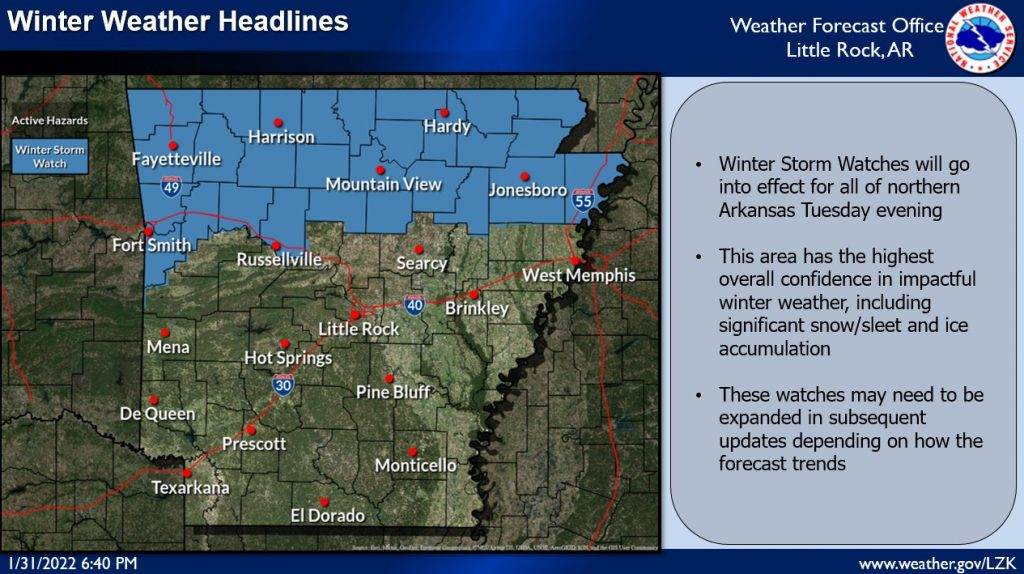 A cold, Arctic air mass is still anticipated as this system rolls through late in the week. While cold air will begin spilling in by Thursday, the coldest temperatures will be felt Friday and Saturday mornings. Wind chill values will fall to near or below zero over northwest Arkansas on during the morning hours. Any power outages will increase threats due to cold temperatures. There's still plenty of data to wade through tonight and tomorrow, so do expect changes to the forecast going forward.