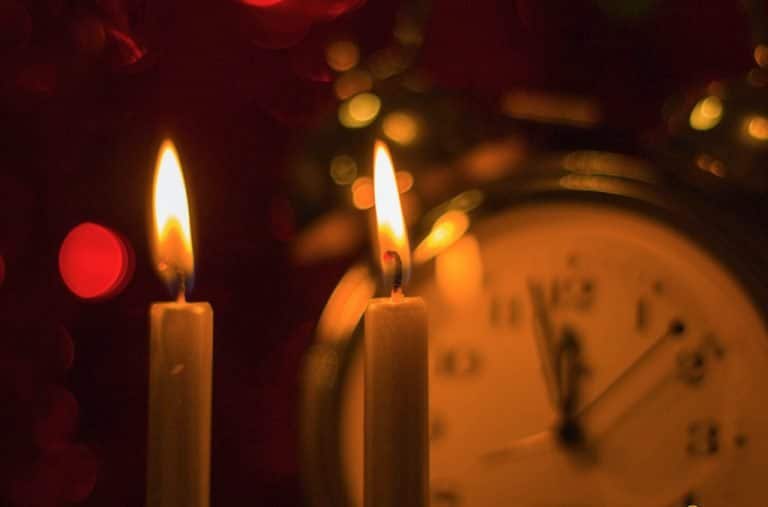 Well, It's another Sunday morning. James 4:13-15 (ESV) "Come now, you who say, 'Today or tomorrow we will go into such and such a town and spend a year there and trade and make a profit'— yet you do not know what tomorrow will bring. What is your life? For you are a mist that appears for a little time and then vanishes. Instead you ought to say, 'If the Lord wills, we will live and do this or that.'"
When I was a young boy days seemed to last forever, time seemed to be much slower.  I remember how I couldn't wait for the hours to pass so I could go out and play or for a special day to arrive. Birthdays and holidays seemed to take forever to get here. I was young and impatient and time was not being compassionate toward my wants.
As I grew older time seemed to get shorter, the older I get the shorter it seems to be. Now days there don't seem to be enough minutes in the day to get things done, and again time is not being compassionate toward what I want. There just doesn't seem to be enough time to do everything.  The truth is what we need to do is learn to manage our time better. We need to take out all the distractions from our life and only concentrate on the important thing. We learn in Psalm 90:12 (ESV) about this, "So teach us to number our days that we may get a heart of wisdom."
Here is the truth, time is constant, we just need learn to control what we do better. See, Satan likes to consume our time, the more time he can cause us to waste the less time we will have to do the work for our LORD. The things we should be doing like; spreading good tidings, teaching God's words to others, and sharing the love of our great LORD and Savior get pushed to the wayside.  Sometimes these things get shoved back in the corner and our time is filled with the day to day earthly things that we need to do.
Satan uses all the sinful things to fill the rest of our time, so there is no time left for our Lord. Satan Likes to throw things in our path that will distract us, he puts things there that take up our time and keep us from doing the work we should be. He loves to consume all of our days with his evil ways. We learn about this very thing in Ephesians 5:16-17 (ESV) "making the most of every opportunity, because the days are evil. Therefore do not be foolish, but understand what the Lord's will is."
Here are some facts for you, the time on this rock is short, make the very best of it. Use your time wisely, leaving plenty of time to honor our Lord. When Satan throws those little things in your path, ignore them and stay on course. Satan would like to guide each one of us away from the narrow gate that our Lord wants us to take. When our time on this rock is done we will spend eternity with our Lord and it will be wonderful. We read this in 2 Peter 3:8 (ESV) about time with the LORD, "But do not overlook this one fact, beloved, that with the Lord one day is as a thousand years, and a thousand years as one day."
I'm not sure if this makes total sense to you or not, I know that God wanted this message said and evidently Satan didn't because after this entire message was written down once I lost the entire thing from my computer, and God gave it to me again with the same bible verses and all.
The truth is, If you are going ninety to nothing all the time you are missing the beauty God has set along your path. Slow down. Take time to do God's will, take time to smell the flowers. Life here on this rock is just a blink of the eye, enjoy it.
Don't let Satan ruin it for you by tempting you away from the path God wants you on. Share good tidings with others, share God's wonderful words with them also. As this year draws near to its end we should always try to Remember this: A candle loses nothing by lighting another candle.
In todays world where being kind to someone is seen as a weakness, we should all be learning from the teachings of Jesus Christ and disregard the world's opinion and be a light to whoever we find along our path.  The truth is, you only need power when you want to cause harm, otherwise love is enough for all of us. So please, share the love of Jesus Christ with others, and know this truth, God truly loves each and every one of you and so do I.