The team at Mike Watson State Farm has recently been added to one the most prestigious groups as they recently were placed on the Million Dollar Round Table (MDRT), the Premier Association of Financial Professionals.
The MDRT, "is a global, independent association of more than 65,000 of the world's leading life insurance and financial services professionals from more than 500 companies in 70 nations and territories," the website said. "MDRT members demonstrate exceptional professional knowledge, strict ethical conduct and outstanding client service. MDRT membership is recognized internationally as the standard of excellence in the life insurance and financial services business."
According to Mike Watson, owner of Mike Watson State Farm in Highland and Melbourne, it is an honor to be added to the MDRT, and this will open many opportunities and services for customers who come to his agencies.
"This is not just a State Farm deal. It is every insurance company in the world. When you qualify for this, you're not just competing with people from Arkansas or the United States, it's international. It's a big deal, but it is a big deal for our customers as well," Watson said.
Watson explained insurance and financial services are broad terminologies for the various fields in which companies operate.
"You can go to the bank, set up a checking account and it's a financial service. It is a broad term, but what this does is to put us on a playing field where we can offer more comprehensive plans for our customers. It is not that people can't get that service somewhere else, but with the backing of the other MDRT agents and we have additional resources with them," Watson said.
Watson said although he is confident in his ability to provide insurance, the partnership and membership of the MDRT provide access to an international network.
"Let's say we have a customer who needs help with a long-term care plan. Now, I can go to another MDRT agent and it gives my customers more options. Not only for insurance but investments, health, banking products. We have access to it all now," Watson said.
When asked if he had attempted to become a part of the MDRT in years past, Watson said it was possible, however; his team made intentional efforts in 2020, not just for the sake of an award, but to truly serve customers to the best of their ability, something that put them over the top.
"We worked hard in both of our offices. We've always been a big financial services office where we've done banking, car loans, home loans, health insurance, life insurance and more, but one thing that pushed us over the top was our two offices working together," Watson said. "We do a good job of asking our customers what is important to them. Having deep conversations with them. Not just selling a product but finding out what the true need is."
Watson said the teams also worked diligently to meet with more customers and do everything in their power to address their needs.
"This last year we met the mark. We're not going to stop there. This is not a one and done," Watson said.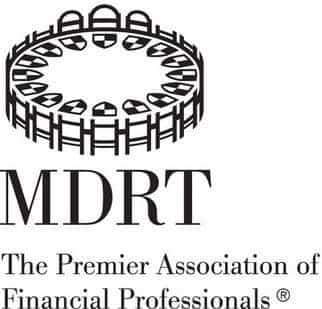 When asked if the award was for life, Watson said it was an ongoing process and not one to be taken lightly.
"This is going to be something we continue to strive for. We can be a member because I've made it once, I could pay my dues and always be a member, but we want to qualify every year because it shows we're trying to do the right thing for our customers and what they need for us to do," Watson said.
For Mike Watson State Farm, the induction of his company to the MDRT is an unusual one as his agencies serve more rural areas than most.
"There are 66,000 members in 72 countries. For example, there are 2,500 members in Korea; 2,500 in Indonesia and I've been to those places. We think America is the leader in everything but actually, in this case, it is the Asian sector," Watson said. "The combined efforts of both our agencies is what allowed this to happen. I am proud of our team."