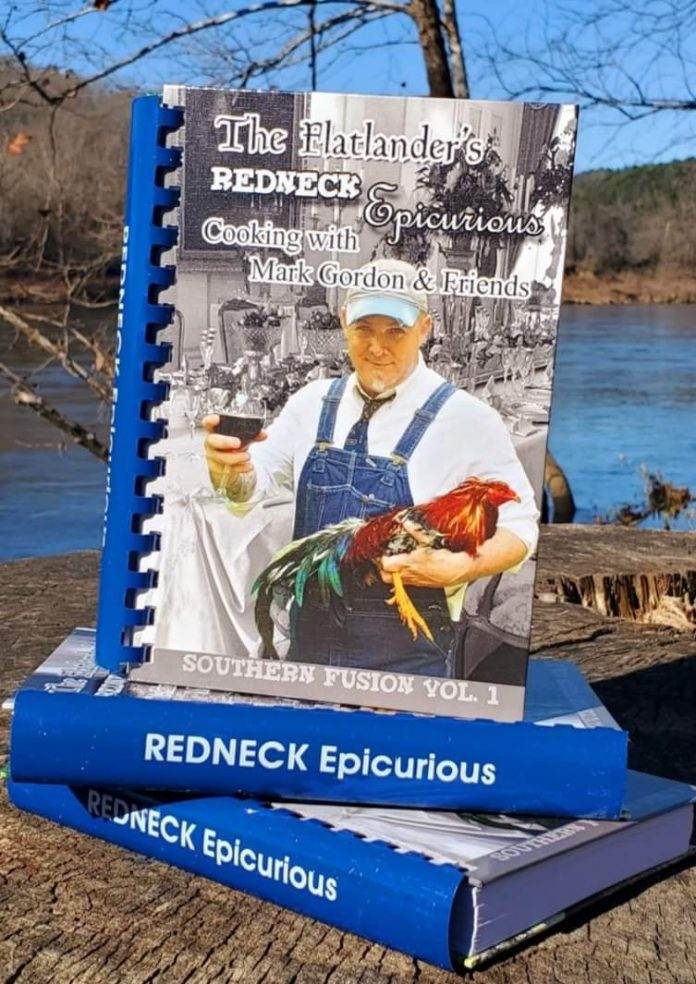 Mark your calendars – The Ash Flat Library is hosting a Book Signing with Mark Gordon, The Flatlander, on Saturday, March 20 at 1 p.m. at the Ash Flat Library for his cookbook, 'The Flatlander's Redneck Epicurious – Cooking with Mark Gordon and Friends'. Gordon is an area resident, author and entrepreneur, known for his role on 'Clash of the Ozarks'. "We are excited to have Mark at the library to chat with our patrons and friends," Susan Funnell, Ash Flat Library manager exclaimed.
From the back cover: "The Flatlander's REDNECK Epicurious – Cooking with Mark Gordon and Friends is an impassioned compilation of Traditional Southern, New Southern, Soul Food, and Original Southern Fusion recipes written in vernacular and unapologetically mixed with a wee bit of humor and storytelling. This juxtaposition, 'Redneck' and 'Epicurious' really is a thing. There's absolutely something for everybody in this unique and easy-to-follow cookbook. Great Food wasn't meant to be pretentious nor reserved for just fancy folk. No, no…we'll have none of that business up in this here cookbook…nor English Peas. Enjoy!"
The book signing will be held at the Ash Flat Library located at 11 Arnhart Street in Ash Flat. Mark will have cookbooks available for purchase. All are invited to attend.