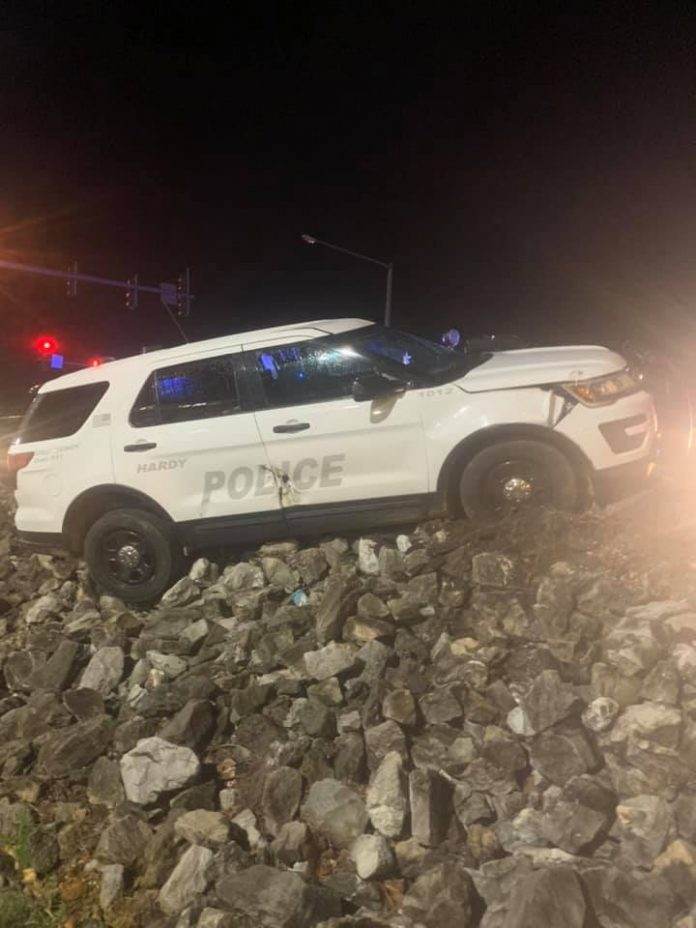 A man from Louisiana has died from a self-inflicted gunshot wound after leading officers in Sharp County on a high-speed chase, crashing his vehicle into the police cruiser of a Hardy Police Officer and reportedly shooting himself.
According to Hardy Assistant Police Chief Scott Rose, the incident took place shortly before 9 p.m. when a local business in Ash Flat contacted authorities about a man, later identified as Brendan Charlet, 19, of Pierre Part, Louisiana.
By the time authorities arrived at the sale barn in Ash Flat, Charlet had already left the scene but was spotted soon after by an officer with the Highland Police Department.
The chase began and Charlet led officers through Highland into Hardy where he then rammed into a cruiser driven by the Hardy Police Officer. The force of the impact pushed both the officer's vehicle and Charlet's vehicle into the ditch near the stoplight in Hardy on the edge of the McDonald's parking lot.
As the officer exited his vehicle, he heard a single gunshot ring out. The officer found Charlet with a gunshot wound to the head.
Charlet was transported to a local medical facility where he was pronounced deceased. The incident is under investigation by the Sharp County Sheriff's Department at this time.