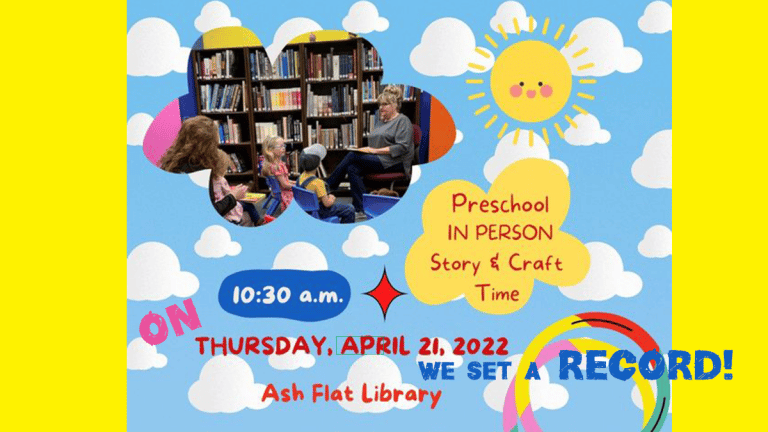 "Wow! We had record attendance at Prechool Story & Craft Time Today. We had 26 kids and 10 adults! Thank you to everyone who brings the kids out. We have the best patrons!" said Susan Funnell, Ash Flat Library Manager of the April 21st event.
The library is working on a 1st and 3rd Thurday of each month schedule, but check their facebook page in case of scheduling changes here. The Ash Flat Library will be holding it's next Preschool in person Story and Craft Time on May 5th at 10:30 a.m. and the following session will be May 19th. Mark your calendars. Help them set a new record!
The Ash Flat Library is open Monday through Friday 10 a.m. to 5 p.m. and Saturdays 9 a.m. to noon at 11 Arnhart Street, Ash Flat, Ark. 72513. You can also find them online at explorethelibrary.com where with a library card you can check out e-books and audiobooks 24/7 365 days a year. Call (870) 994-2658 for more information.