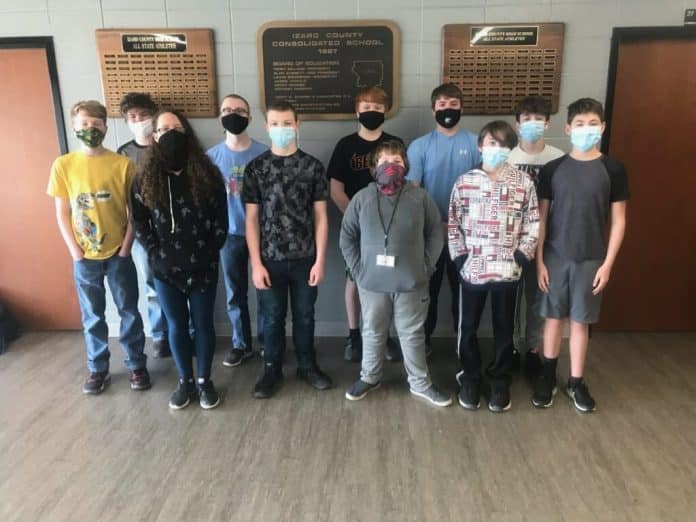 Congrats to our Junior High Chess Team for winning the regional chess tournament again this year!
Xander McCandlis won all 5 of his matches and was named the individual champion! Jacob Stone won 4 of 5 games and finished second. Keegan Johnson had 3 wins and a draw and Caleb Johnson won 3 of 5 matches.
All team members contributed to the regional championship and are pictured as follows (front): Jacob Kodrich, Josie Morgan, Jacob Stone, Dawson Worley, Steven Knight, Caleb Johnson, (back) Kannon Wright, Keegan Johnson, Elijah Wilkes, Xander McCandlis, and Porter Burton.