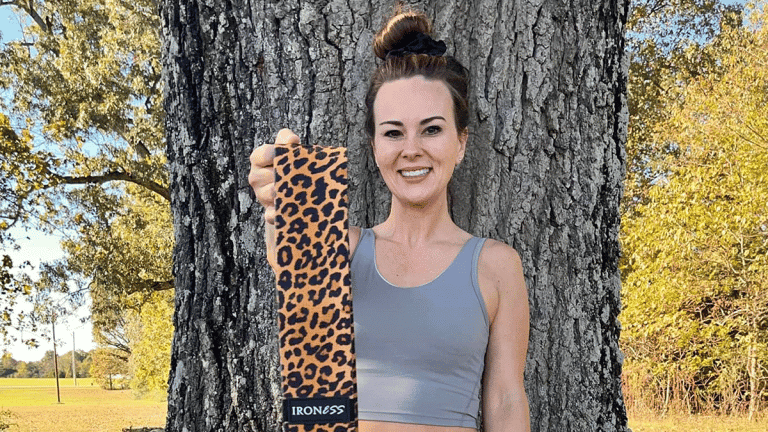 There is no doubt that day-to-day life can be hectic and at times, when it comes to time management, one may be required to "rob Peter to pay Paul" in a manner of speaking.
Juggling the responsibilities of work and home can be a challenge for anyone, especially if school and children are in the mix. Not to mention trying to balance health, wellness, family time and the other things associated.
In an effort to better manage the responsibilities of life, Hardy resident Sarah Scheel developed her own line of exercise and workout gear called Ironess.
"I work full time, I am in school full time and I have four kids. I created my fitness brand because I wanted to be healthy, but it is hard to get by the gym when you have so much going on," Scheel said.
After some research, being intentionally physically active for seven years prior to creating her brand, Scheel had a pretty good idea of what exercise equipment was on the market and what gear she wished were available. When what she wanted wasn't an option, she decided to create it and not only utilize it for herself, but also open it up to others who were interested in home fitness.
"I created my fitness brand trying to incorporate the two together, home and the gym. I wanted to be able to work out at home and fit it all together in one package," Scheel said.
From clothing to a specially designed workout band, Scheel said she has seen success with her product line and looks to expand in the future, aligning her career with her love of fitness.
"I am in school to become a nurse practitioner and down the road, I want to open a wellness clinic with a gym attached to help with the prevention of comorbidities before they get there. Diet plans, exercise, guidance, all under one roof," Scheel said. "Short term, I want to work on getting a fitness program using the designs I have and help others like me, working, raising kids, to be as healthy as they can."
At this time, the Ironess line consists of resistance bands, designed by Scheel, which are made of cloth, providing sufficient resistance and a more sanitary option as they are washable. The line also includes clothing, hair supplements and more.
"A lot of it was creating the resistance bands and doing something that would be cute and fun. Bright colors and something you could take with you wherever you are. These bands can go wherever you do. To work, on vacation, to a conference if you have to go out of town," Scheel said.
With each band, Scheel includes a pamphlet with best practices and directions on how to use the band. She also creates exercise videos on various platforms that can help those looking to be healthier on any level be successful.
"Whether you're a beginner or a pro, it is something anyone can use," Scheel said.
For more information, check out IronessFit.com.