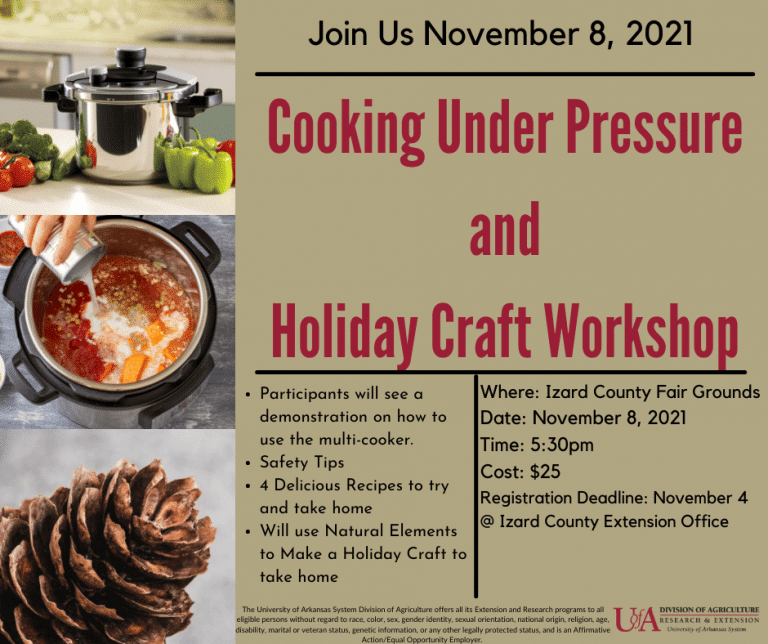 The Izard County Extension will be holding a combined workshop at the Izard County Fairgrounds on November 8, 2021, at 5:30 p.m. Cooking Under Pressure and Holiday Craft Workshop may be for you if you'd like to learn about how to use a multi-cooker like the Insta-Pot.
Participants will see a demonstration on using the multi-cooker including safety tips and they'll go home with four delicious recipes to try for themselves. To add to the fun, the Holiday Craft Workshop will be an opportunity to make a holiday craft out of natural elements as a keepsake.
The deadline for registration for this workshop combo is November 4. The cost is $25. Registration will need to be made with the Izard County Extension Office at 79 Municipal Drive, Melbourne, Arkansas, 72556, near the old city hall. Questions? The IC Extension office's number is (870) 368-4323.