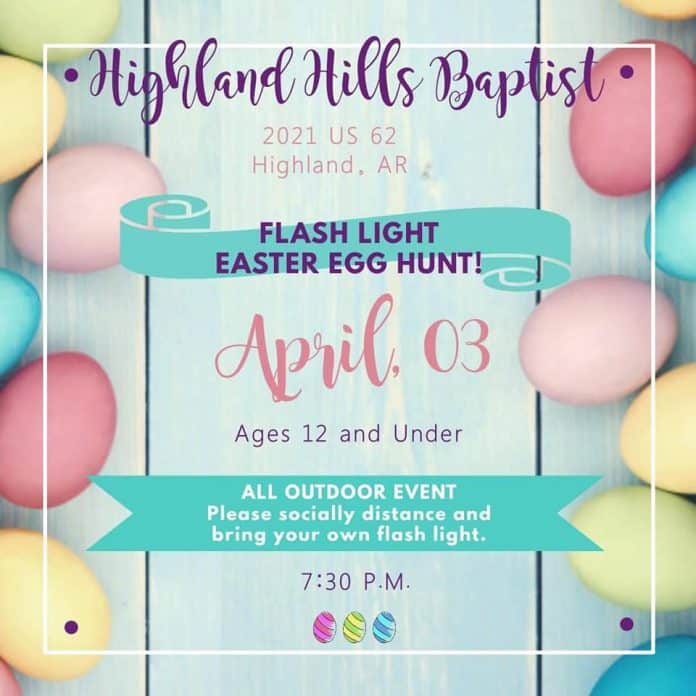 Highland Hills Baptist Church will be having an Easter egg hunt by flashlight April 3 at 7:30 p.m. The event is intended for kids 12 and under and they need to bring their own flashlights. HHBC asks that social distancing be observed.
Approximately 3500 eggs have been stuffed by volunteers with candy, money and prizes. The church would also like folks to know that they are welcome to come for Easter Sunday service on April 4, 2021, to celebrate the Risen Savior. Bring a friend.
Highland Hills Baptist Church is located at 2021 US 62 in Highland, Ark.
Their facebook page is: https://www.facebook.com/highlandhillsbaptchu and website is: https://www.myhighlandhills.org/. Phone: (870) 856-4060