The January monthly membership meeting of the Hardy History Association will be held Thursday, Jan. 7 at 6:30 p.m.
This month's meeting will be on Facebook Live only. You can join the Hardy History Association facebook group page to view the event.
The program will be presented by Jim Best and Patsy Church and will be a preview of the new Hardy History Museum on Main Street in Hardy. The Museum gift shop is open at 119 East Main Street and has coffee mugs, logo decals, newsletters, and cookbooks. Hardy History T-shirts are now available also. It's also time to renew membership dues, which should be mailed to P.O. Box 368, Hardy, AR 72542. For more information, call 870-847-5273 or email [email protected].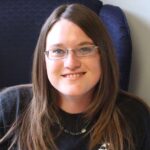 Lauren is a an award-winning journalist who decided after 10 years of newspaper experience to venture out. Hallmark Times was born.