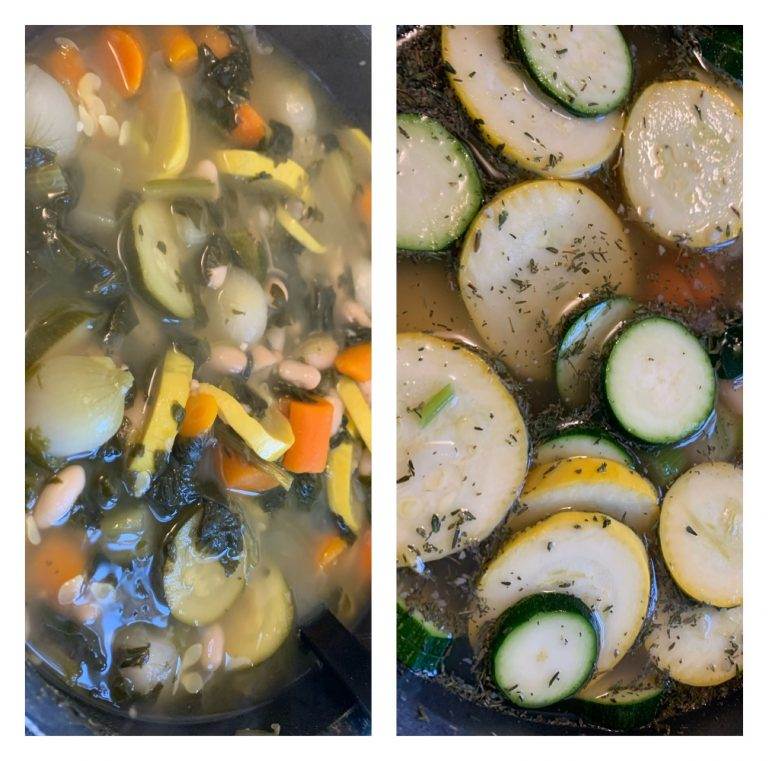 Don't worry, you won't have to read my life's story and don't let the name of the soup scare you off. It's so easy and very good. It might even be healthy.
This soup is an excellent change of pace from typical wintertime warm ups such as chili or chicken and dumplings.
It's versatile, you can sub out ingredients if there's something you're not a fan of.
It takes about 20 minutes to cook if you use frozen vegetables, longer if you use all fresh.
Chicken or fish pair well with this soup. So does garlic bread, but it can stand alone and be a great one pot dish.
Three cans of white beans
One large yellow squash
One large zucchini
2 bags frozen stew vegetables (remove potatoes recommended.)
Minced garlic (2T)
1 bag frozen spinach
2 containers vegetable broth
(Canned tomatoes are optional).
Herbs of your choice, dried thyme recommended (2T).
Combine stew vegetables, thyme, white beans and vegetable broth in a large pot and mix.
Slice squash and zucchini and add to mix.
Cover pot and cook on medium heat, stir occasionally, until squash and zucchini are done.
Add frozen spinach and cook another minute or two.
Salt and pepper to taste.