Eastern cottontail rabbits have been one of my favorites to photograph in the spring time. I think it is do to their spastic nature. They are very alert. Although sometimes I am able to get extremely close to them, more often then not, my captures of them are from a far. 
Any thick brush or fallen timber is a great place to locate eastern cottontails. They will borough through the old root systems of a fallen tree to create a suitable home.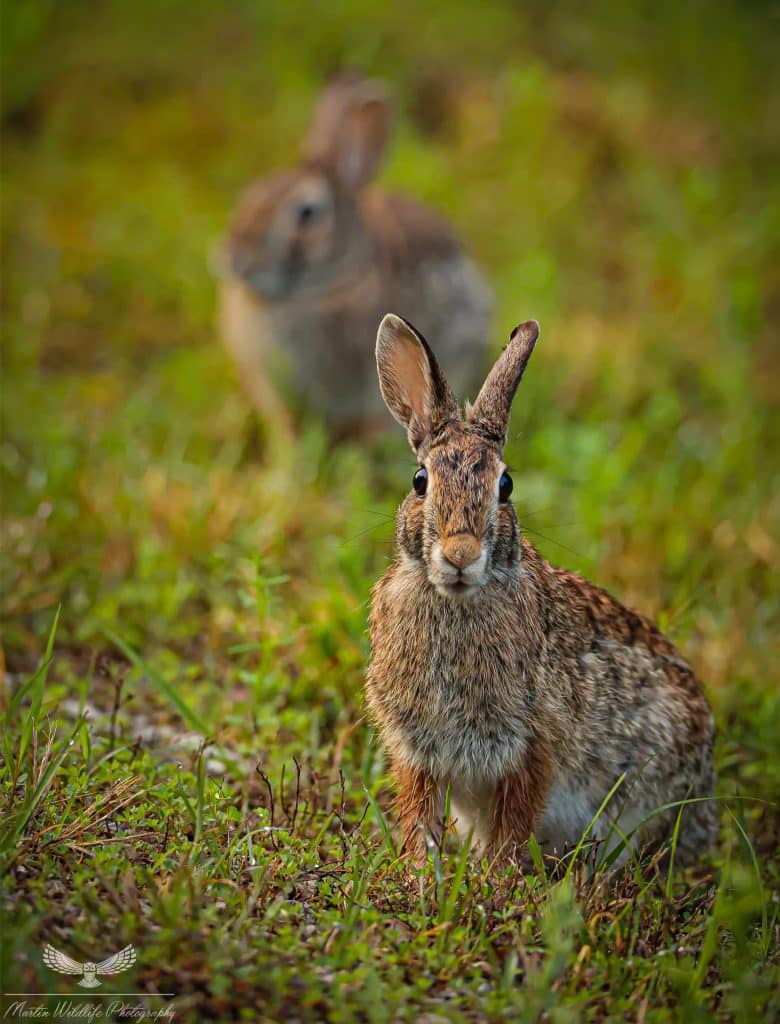 My oldest son grew very attracted to watching the rabbits when I first started wildlife photography. I think that's one of my favorite reason why I like to capture image of them. His eyes will light up with happiness and his voice would crack with excitement anytime he would locate one.
The population of Eastern Cottontails has recent made a comeback in my area. Predators are the number one causes of a poor rabbit population, along with suitable habitat. I hope the numbers continue to climb for years to follow. 
More Martin Wildlife Photography is available here.