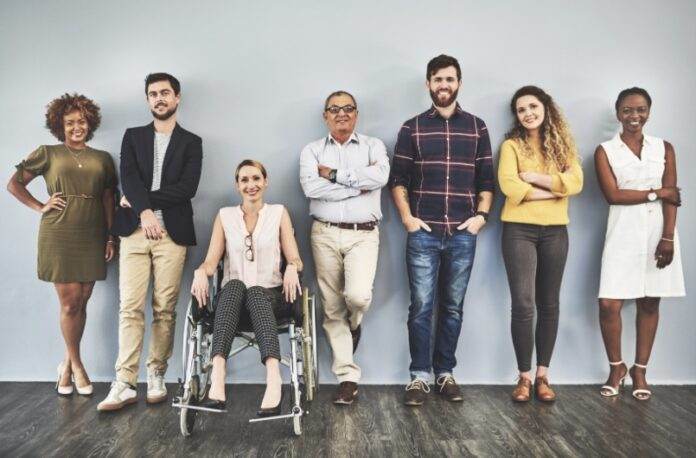 For as far back as I can recall, nonprofit organizations have deliberated the importance of stakeholder diversity in boardrooms, staff meetings, and training and development sessions. This week's column emphasizes the significance of stakeholder diversity in collaborative efforts.
Diversity has become a widely discussed and prominent topic in present-day American society. When viewed through the lens of stakeholders, diversity encompasses a broad spectrum of differences that can exist among individuals. These differences may include but are not limited to, variations in race, ethnicity, gender, sexual orientation, age, religion, physical ability, socio-economic status, educational background, and cultural heritage.
In today's American culture, inclusion has emerged as another significant topic. It pertains to establishing an environment that promotes a sense of worth, respect, and encouragement for all individuals. In an inclusive environment, people from diverse backgrounds can actively engage and make valuable contributions. Furthermore, nonprofit organizations that give importance to diversity and inclusion within their workforce and leadership can better comprehend the requirements of a broadrange of individuals. This approach better equips them to address different communities' specific challenges. I believe inclusion emerges as a natural outcome of esteeming diversity and acknowledging and respecting these differences.
The term diversity remains prevalent in boardroom discussions when identifying potential board members. Nonprofit boards can benefit significantly from members of diverse backgrounds, experiences, and perspectives. It is worth noting that having a diverse board helps ensure the organization's work is relevant and effective for individuals of all ages and backgrounds. Additionally, board diversity contributes to better decision-making, introduces a range of skills and expertise, and provides a beneficial blending of cultural perspectives and experiences, ultimately resulting in a stronger organization. By prioritizing diversity in their board composition, nonprofit organizations can more effectively meet the needs of their community and ensure that their work is inclusive, relevant, and effective.
Diversity also holds significant value in the strategic planning process for nonprofit organizations. Researchers have demonstrated that diversity is a crucial aspect of strategic planning and that involving multiple perspectives leads to well-informed decision-making and efficient implementation of strategies that cater to the requirements of all stakeholders" (Lee et al., 2018). Nonprofit organizations can enhance their ability to address the needs and concerns of all community members they serve by incorporating a variety of perspectives and experiences into the strategic planning process. Integrating diverse viewpoints can result in better-suited plans to meet the needs and concerns of a broader range of individuals within the community.
One way to assess the strength of a nonprofit organization is to evaluate its level of stakeholder diversity by ranking it on the following nine areas, with a score of 1 to 10 (with 10 being the highest).
1. Engages with diverse stakeholders in the community to gain a better understanding of needs and concerns;
2. Collects and analyzes data on the community's diversity demographics;
3. Ensures and embraces diversity and diverse perspectives in the strategic planning process;
4. Regularly evaluates the organization's progress toward diversity in its strategic goals focusing on how the organization is serving diverse communities;
5. Actively seeks out and recruits individuals from diverse backgrounds to work and volunteer for the organization;
6. Creates an inclusive workplace culture where all staff members feel valued and respected, regardless of their background or identity;
7. Provides training and education to volunteers and staff on issues related to diversity and inclusion;
8. Develops partnerships with other organizations serving diverse communities to better understand and address their needs; and
9. Ensures that the leadership and decision-making bodies of the organization reflect the diversity of the communities they serve.
After ranking the nonprofit organization's level of stakeholder diversity using the nine areas listed above, it is essential to identify areas the organization needs to improve. The following are some suggestions that the organization should consider to address any weaknesses:
Collaborative Stakeholders: If the organization scored low in engaging with diverse stakeholders in the community, it should focus on building relationships with community members from diverse backgrounds through outreach, community events, and partnerships with other organizations that serve diverse communities.
Governing Body and Staff: If the organization scored low in areas such as embracing diversity in the strategic planning process, creating an inclusive workplace culture, providing training and education on issues related to diversity and inclusion, and ensuring that the leadership reflects the diversity of the communities they serve, it should prioritize staff training and education on cultural competence and diversity, equity, and inclusion issues.
Voices In Decision-Making and Planning: If the organization scored low in ensuring diverse perspectives are included in the strategic planning process or evaluating progress toward diversity and inclusion in strategic goals, it should prioritize incorporating diverse voices in decision-making and planning processes.
Prioritizing diversity is crucial for nonprofits to effectively serve their communities by understanding and responding to the needs of a wide range of people and addressing unique challenges faced by different communities. Embracing diversity in staffing and leadership enables nonprofits to be better equipped to meet their missions because community matters.
In Community,
Dr. Pat
Dr. Patricia A. Clary is a syndicated columnist who consults with nonprofit and business sector partnerships that promote strategic community impact agendas to solve complex societal issues through governance, collaboration, and convening leadership. Connect with Dr. Clary patriciaclary.com, LinkedIn pat-clary,
Facebook PatriciaAClaryPhD, or at [email protected]. ©2023 All Rights Reserved.