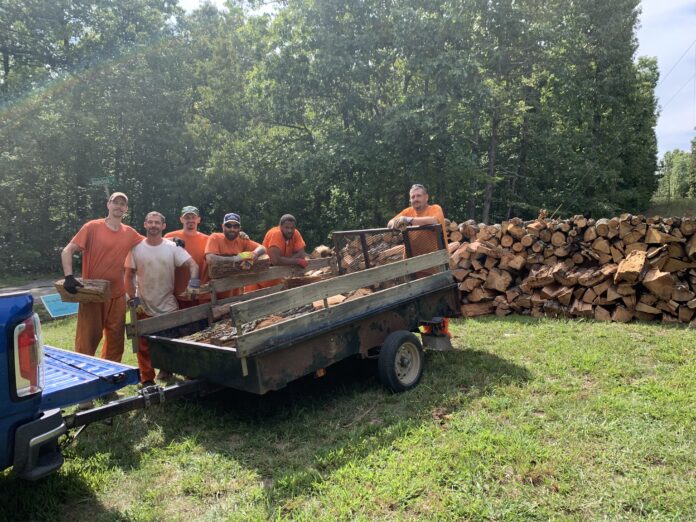 Thanks to the painstaking efforts of the Sharp County Community Service workers, donations made by the Ash Flat and Barnes cemeteries and the efforts by multiple individuals from the community, Comfort Keepers Ministry, a 501-c-3, is now prepared for its 2023 wintertime projects.

On Sept. 13, a large crowd of volunteers met at the Ash Flat Cemetary to remove wood which was donated by the cemetery committee and had been cut and split by inmates of the Sharp County Jail who serve the community through the Sharp County Community Service program.
"Following several storms in the area, there were several downed trees across the county, but some of those trees had fallen in some of the area's cemeteries. Brian Watson is the community service coordinator and does, in my opinion, an exceptional job taking his team to all areas of the county who qualify to perform community service work," Lauren Siebert founder and president of Comfort Keepers Ministry said.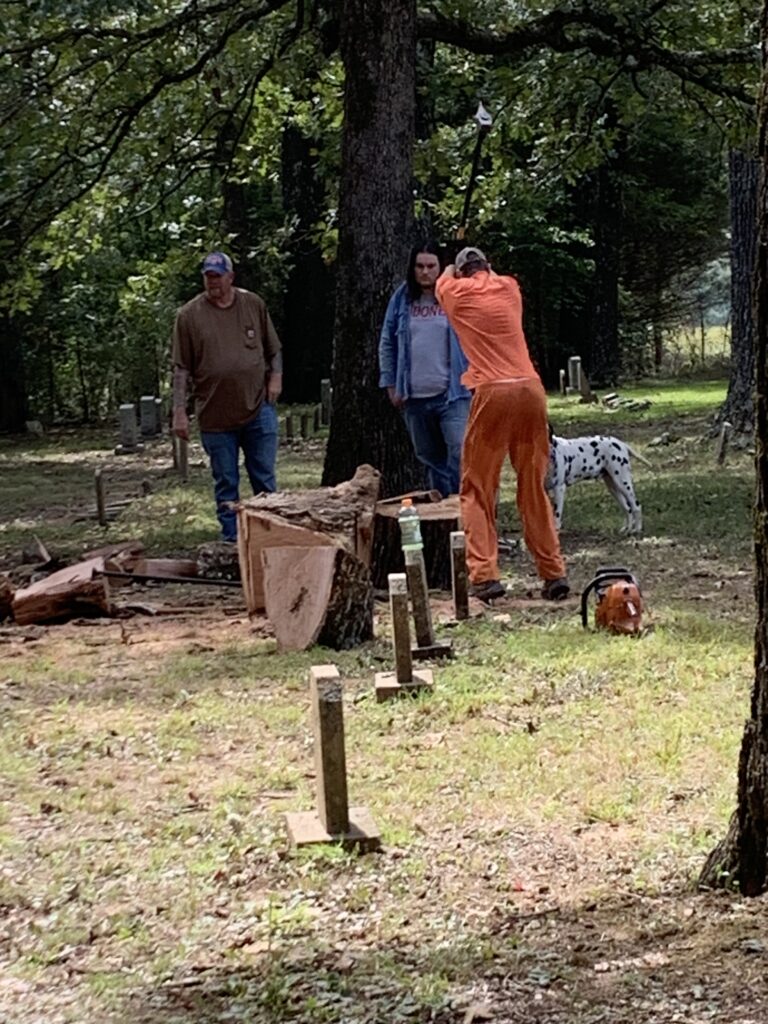 The inmates have spent hundreds of hours each week taking care of projects for various entities across the county, from helping with recycling, clearing the backs of dams, maintaining the fairgrounds and more.
"These guys had cut up all these trees and Comfort Keepers provides firewood to families in need during the winter. Brian called and said there was a lot of wood because there were a lot of downed trees. I put out a post on social media for help from people who had trucks and trailers and I am so humbled by the response," Siebert said.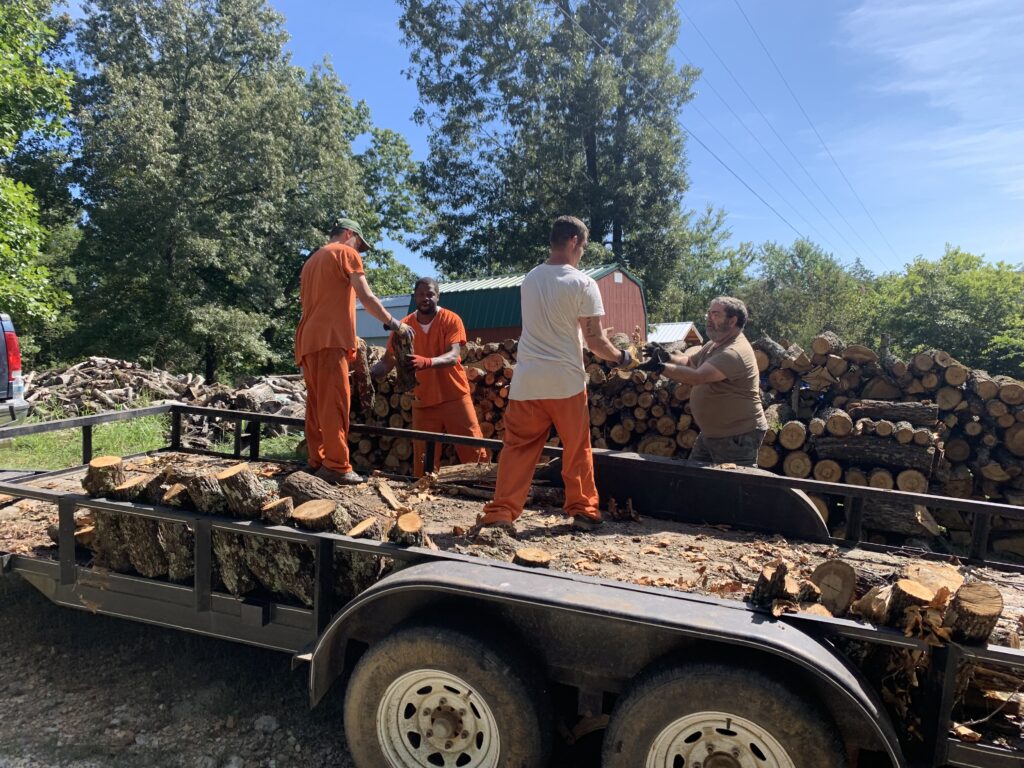 When meeting at the cemetery, there were six teams of people who came to volunteer their time and use of their vehicles.
"It was really amazing to see, we were able to load so quickly and move all of the wood after every truck and trailer was filled that we were actually able to go and remove wood from a second cemetery the same day," Siebert said. "Those men worked so hard, and so did the volunteers outside of the Community Service Program."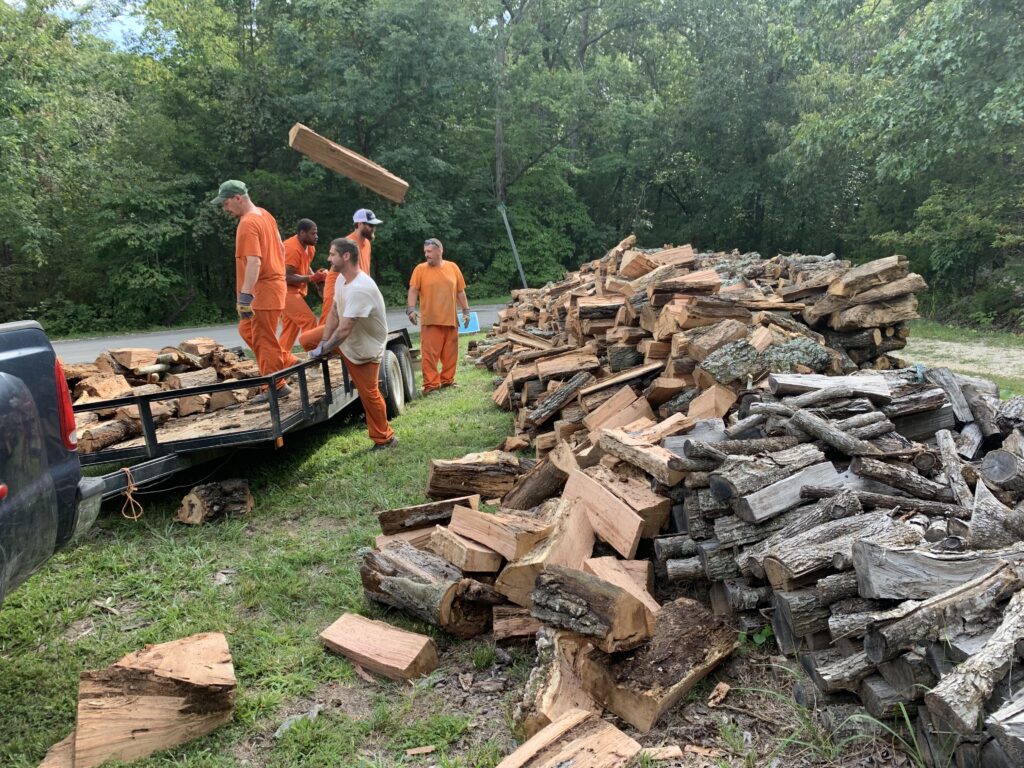 Watson said he looked at the project as one that keeps on giving.
"It helps everyone. These guys who work get credit toward fines which helps them, the areas the trees have fallen are cleaned up which helps the people who are in charge of the cemeteries and Comfort Keepers uses that wood to help families all winter long. It is a win-win," Watson said.
Siebert said due to the volume of wood, which she estimates to be in excess of 20 rick, Comfort Keepers is now in a position to help more families with heating this year than any other since the project began.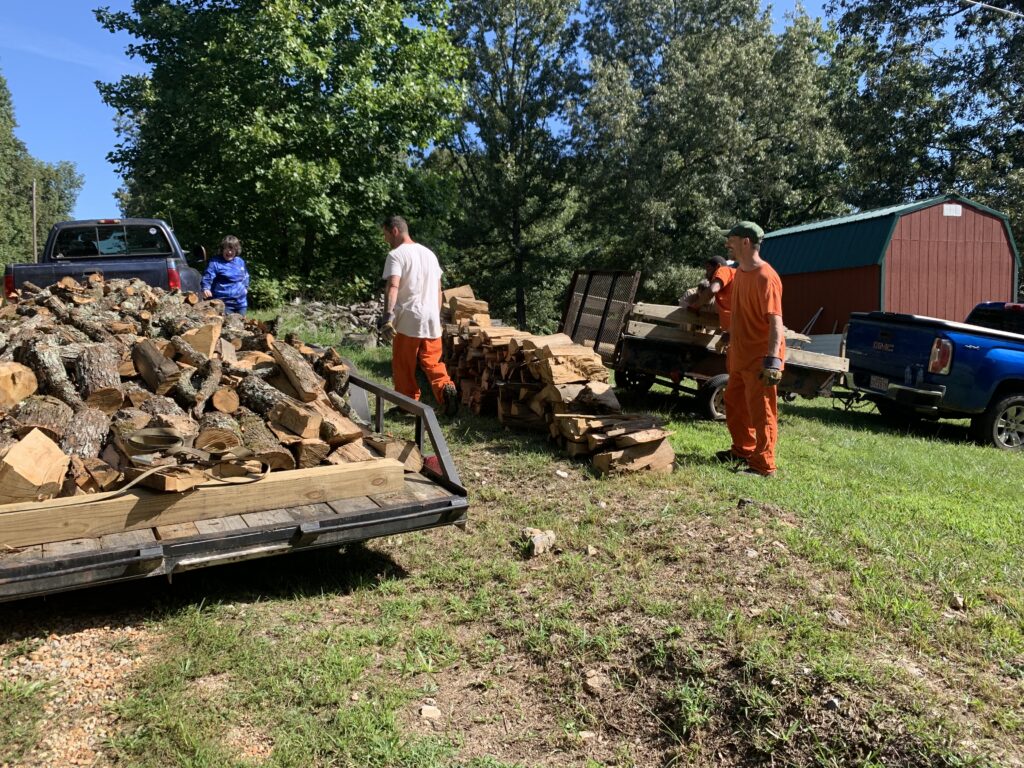 "Warm Homes started with three heaters in 2014 and has since grown beyond anything I could have imagined on my own. We partnered with community service and these cemeteries this year, and we have also again received a grant from the Highland Elks which allows us to partner with B&B Supply in Highland again this year, so we can offer electric heaters and/or firewood to those who truly need it," Siebert said. "The thought process when we expanded with firewood was to help the elderly or families who had ordered wood, but maybe it's just not in yet or hasn't been delivered yet, but temperatures are dropping quickly, or there's been snow forecast. The firewood is an immediate solution to a short-term problem, and the heaters are a long-term solution to a short-term problem, which is exactly what we shoot for."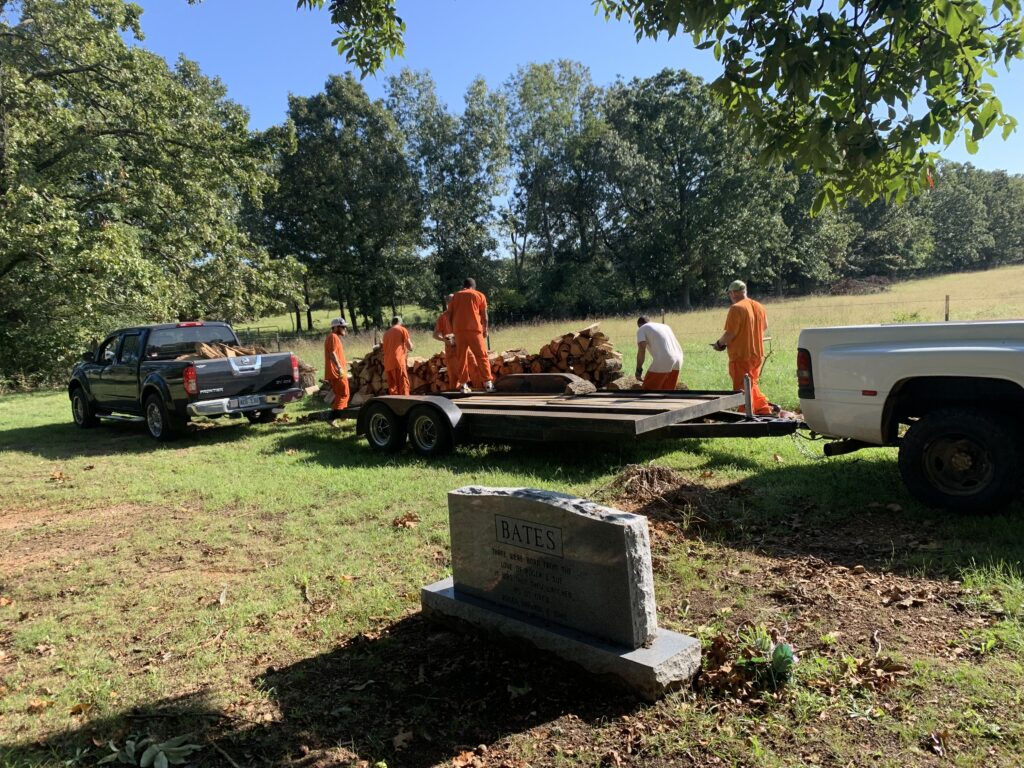 Comfort Keepers Ministry works to share the love of Jesus in tangible ways.
"I would like to thank Sharp County for supporting the Community Service Project because it absolutely makes a difference. I also want to thank Lawrence Eischen, Waylon Moser, Bradley Schuler, Theodis Wright, Douglas Zuel, Cody Johnson and Brian Watson. They really worked hard. I'd also like to thank the volunteers who came and helped, Sean Peer, Christina Curry, Jeff and his wife who came all the way from Jacksonville, Jo and Tony Siebert, Jeff Hall, Hazelle and Joey Whited, Jeff Hall and his wife Trish, and the cemeteries for the donation of the wood," Siebert said.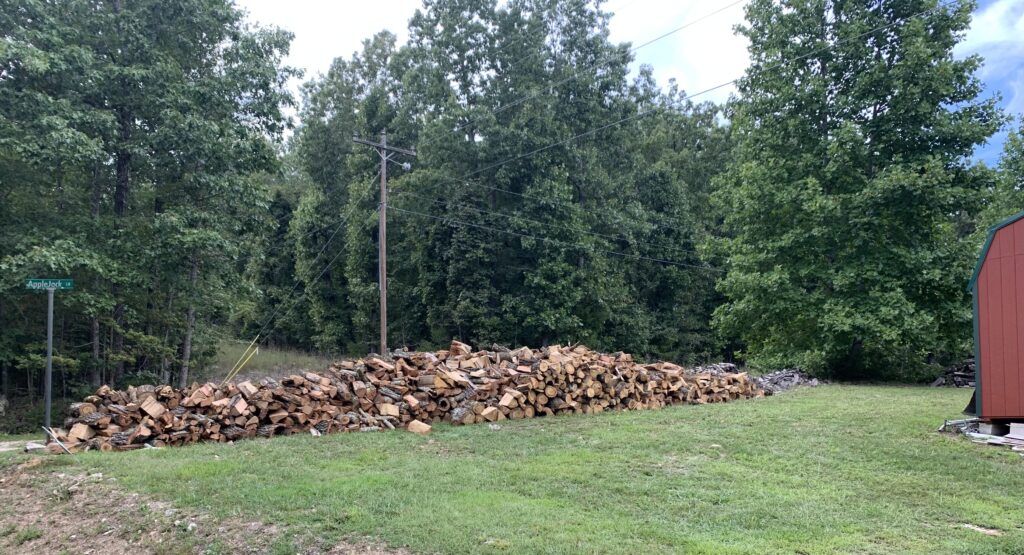 Heaters have been ordered but have not arrived yet, however; they will be in prior to winter.
"If someone is in need, they can just get in touch with me and schedule a time to come get a little wood or a heater as we get closer to winter. I would encourage those who are able, to support the people in our community who cut wood to make a living if you burn wood, but if there is anyone who needs a hand up, that's exactly what this is here for and exactly what it is, a hand up," Siebert said.
For more information, call or text Lauren Siebert at 870-373-1233.