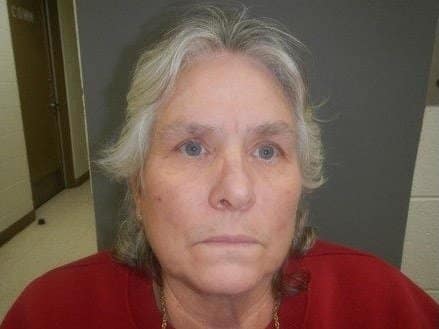 Cheryl Lynn Clement, 47, was taken into custody on Monday, April 5, after a plea agreement was entered in her involvement in the of the death of a 17-year-old female. J.T. Skinner and Bill Arnold represented Clement. Deputy Prosecuting Attorney Bradley Sipe read the victim-witness statement, and the victim's family was in attendance.
Clement is being housed at the Izard County Detention Center, and received a sentence of eight years for negligent homicide in a vehicle while intoxicated, a class B felony; battery-second degree in a motor vehicle, a class D felony; and driving while intoxicated, an unclassified misdemeanor. Clement is awaiting transportation to the Arkansas Department of Correction.
According to the report from the state crime lab, Clement's blood-alcohol level was three times the legal limit of 0.08 when on Thursday, Jan. 30, 2019, Clement was involved in a two-vehicle head-on collision with a fatality on Johnson View Road, near Wiseman, in Izard County.
In the other vehicle, Rodney D. Kemp, of Salem, was injured, and Tiffany Marie Russell, 17, of Melbourne, was pronounced dead at the scene.