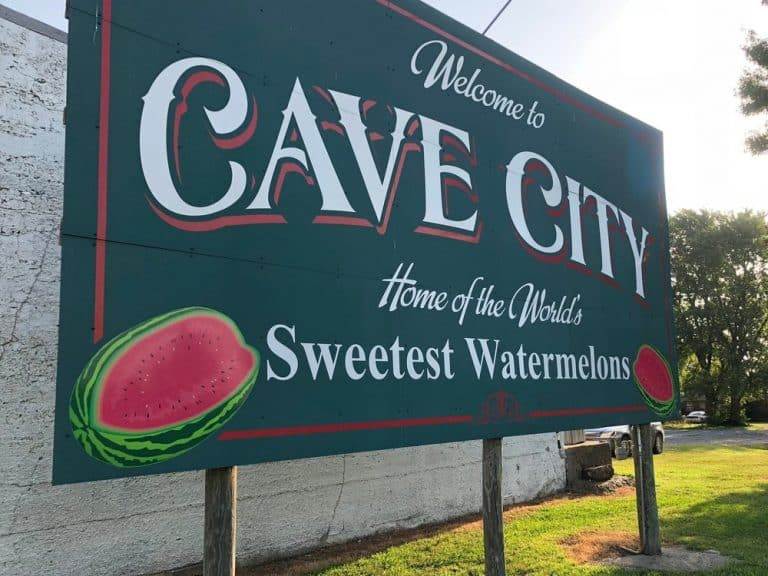 The 2021 Cave City Watermelon Festival will run July 29-21, and the finalized entertainment schedule is available on the Cave City Watermelon Festival website! Festival organizers will be adding other activities as they are scheduled. More information can be found here.
A little history bout the festival…
The first watermelon festival was held in August 1980. The one day Chamber of Commerce event, The Cave City Watermelon Parade, showcased "The World's Sweetest Watermelons" and the businesses of Cave City. Vendor booths were scattered throughout town to encourage parade goers to visit city merchants.

The parade drew over 2,400 people to town. Former Arkansas Governor Bill Clinton was the guest of honor and Paula Johnson was crowned the first "Watermelon Queen." The park was filled with music, games, food and people. The only thing in short supply was WATERMELONS! The summer of 1980 was exceptionally dry, and by the time parade rolled around most of the area growers melon crop had dried up. Fortunately, there was one exception. Herschel Runsick had planted his melons in the Strawberry River bottoms and had enough for that first free watermelon feast. 

In the years that followed the parade grew into a three day event. Catfish dinners, pancake breakfasts, talent shows, watermelon judging contests, 5K runs, ice cream making contests, car shows and local entertainment have filled the event calendar.

Throughout its history, several different individuals and groups have organized the festival. Events changed with the changing of time, but some things have remained constant. The focus of the festival is still "The World's Sweetest Watermelons" and the businesses of Cave City. The festival has grown into a sort of homecoming.
Family and class reunions are planned around the festivities and at any given time during the 3 days you will find old friends reunited once again. For three days every July, people from across the country come here to enjoy one of Arkansas' best festivals. If you've never been, or have been away too long, we invite you to grab a lawn chair and join the celebration.