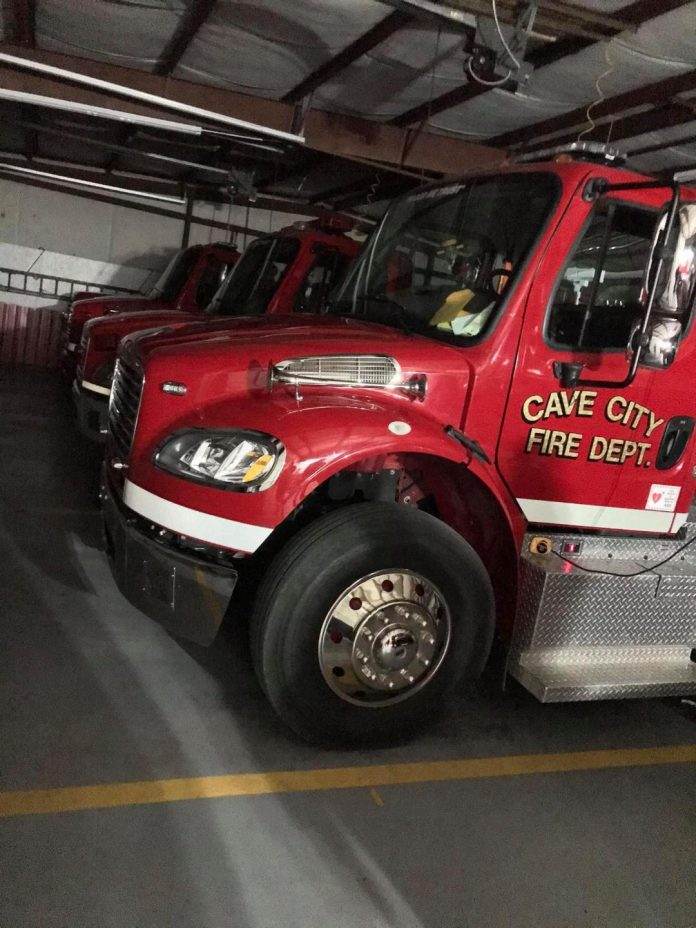 The Cave City Fire Department has hit a new milestone after they were recently informed a new ISO [Insurance Services Offered] rating has been assigned.
According to Cave City Fire Chief Ronny Milligan, the rating has been lowered from a class 4 to a class 3/3x.
"I have been trying to accomplish this task for four years. You have no idea how excited I am. There has been many hours of work put into this accomplishment.," Milligan said in a social media post notifying the public of the change.
Milligan said it took a concerted effort to achieve the new rating which will benefit all residents of Cave City.
"Thanks to the Cave City Water Department, Grange/Calamine Water Department, Batesville Water Department, Sharp County Dispatch, Independence County Dispatch," Milligan said. "A special thank you to Assistant Chief Billy Penn, Captain Curt Coles, Engineer Justin Wilson and Firefighter Adam Fitzsimmons and all Cave City Fire Department Firefighters for doing their best for the Cave City Fire District."
Milligan said the lowered rating was something he wanted to see come to fruition before retiring.
"I wanted to accomplish this task before I retired from the department," Milligan said.
Homeowners in Cave City and the Cave City Fire Department's fire district should call their insurance provider and inform them a new rating has been set.
Although it may not immediately impact insurance rates, some might see a reduction in cost. The potential change in rates depends on the insurance provider.