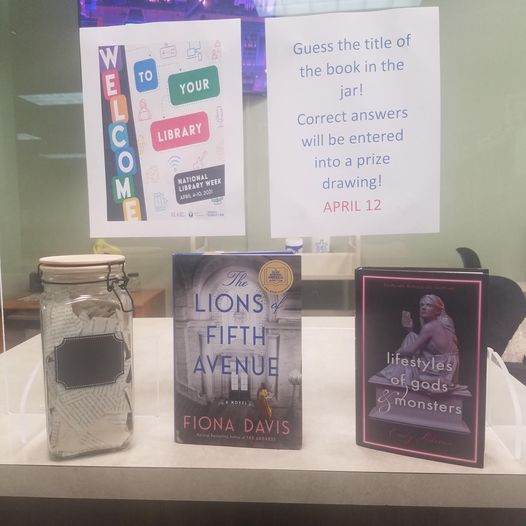 National Library Week begins April 4 and extends until April 10. We are having multiple drawings for our patrons to celebrate Library Week.
The next drawings we have is to 'Guess the title of the book in the jar'! Adults will be guessing for a chance to win "The Lions of Fifth Avenue' by Fiona Davis, the current If Arkansas Read The Same Book selection.
Teenagers will be guessing for a chance to win 'Lifestyles of gods and Monsters' by Emily Roberson.
The drawing will take place on April 12. Stop by the Ash Flat Library, 11 Arnhart, to submit your guess today. The library is open Monday through Friday 10 a.m. to 5 p.m. and Saturdays 10 a.m. to 2 p.m. (we are closed this Friday and Saturday is observance of Easter).