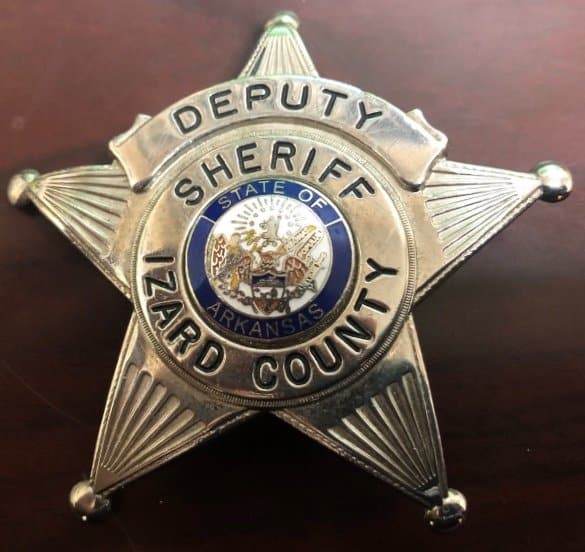 Jamie Nichole Woodcock, 34 of Calico Rock is facing several felony charges following an incident earlier this month. According to an affidavit of probably cause for arrest filed May 6 at the Izard County Courthouse, on May 1, Arkansas State Trooper Kevin Helm was patrolling near Calico Rock when he noticed a vehicle with out rear lights after dark.
Helm turned around and began to catch up to the vehicle when it pulled into the front yard of a residence on First Street. Helm initiated his lights, catching up and parking behind the vehicle.
A male subject began to exit the vehicle at which time Helm told him to remain inside. The officer then approached the vehicle to speak to the driver, identified as Brian Cantrell Jr., 28 of Pineville.
A syringe was in plain view at which time Helm asked Cantrell and the female passenger, later identified as Woodcock if either were diabetic. Both responded no at which time Helm asked the two to step from the vehicle. When asked her name, Woodcock provided a false identity.
Both Woodcock and Cantrell were asked to stand in front of the patrol unit while Helm ran their information. A search waiver was found to be on file for Cantrell who was placed in handcuffs and placed in the patrol unit.
While attempting to run the false information provided by Woodcock, Izard County Deputy Jason Jordan and his K-9 arrived at the scene. Helm asked Jordan to deploy the K-9 on the suspects vehicle at which time the K-9 alerted indicating there was drugs or drug paraphernalia inside.
Helm began to ask questions of Woodcock about the photograph on the drivers license of the false name provided as well as discrepancies in appearance such as tattoos. When asked if her name was Jamie, Woodcock stated no but she looked like her.
Helm began searching the vehicle and found a glass smoking device containing a white residue, a clear baggie containing a white crystalline substance and more.
Woodcock and Cantrell were both placed under arrest and transported to the Izard County Detention Center.
Woodcock and Cantrell both are facing felony charges of possession of a controlled substance schedule I or II methamphetamine or cocaine, a class D felony; two counts possession of drug paraphernalia methamphetamine, cocaine, Heroine or fentanyl, a class D felony; and possession of a controlled schedule VI substance, a class A misdemeanor.
Cantrell is also being held for another agency.