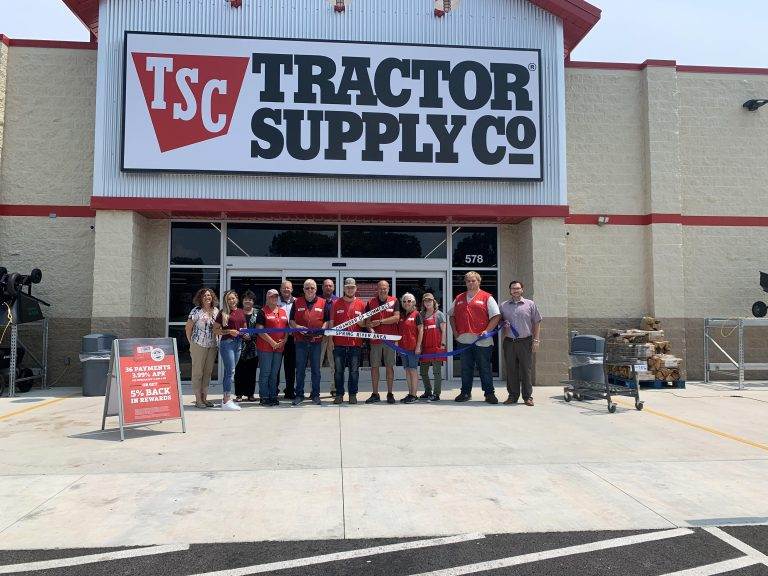 The Spring River Area Chamber of Commerce held a Blue Ribbon Welcome for new member Tractor Supply Company on  July 29, located at  578 Highway 62/412 in Ash Flat.
Tractor Supply offers an extensive mix of products necessary to care for home, land, pets and animals with a focus on product localization, exclusive brands and legendary customer service. Tractor Supply Company also owns and operates Petsense, a small-box pet specialty supply retailer and offers a variety of pet products and services.
For more information about Tractor Supply Company please call (870) 994-0835 or visit their website at: www.tractorsupply.com to purchase products online.