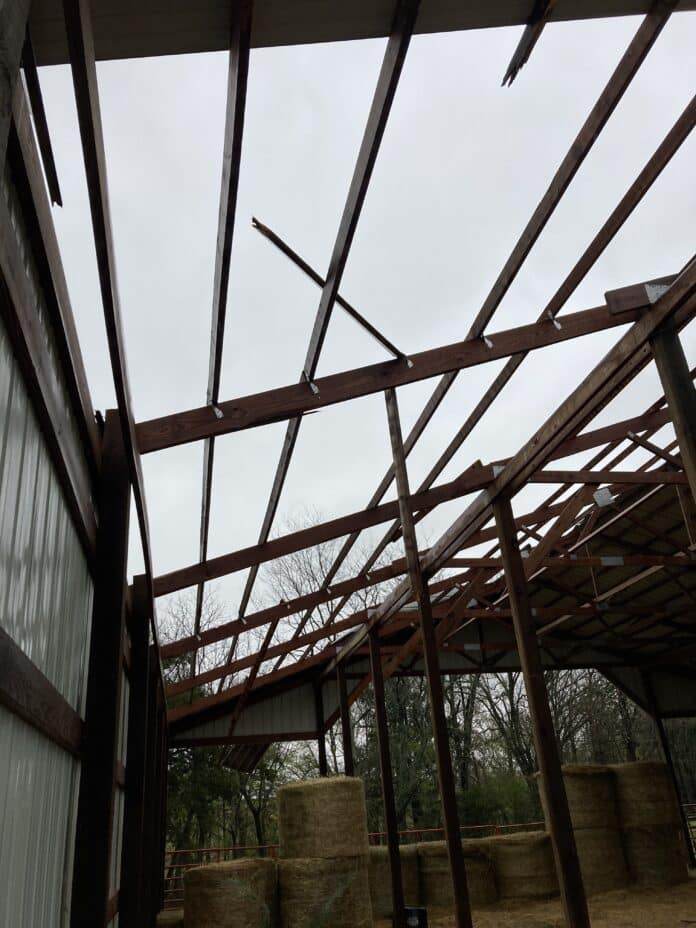 The National Weather Service is sending a team to Sharp County to survey the damage done by storms that swept through the small town of Sidney late morning March 5, 2023.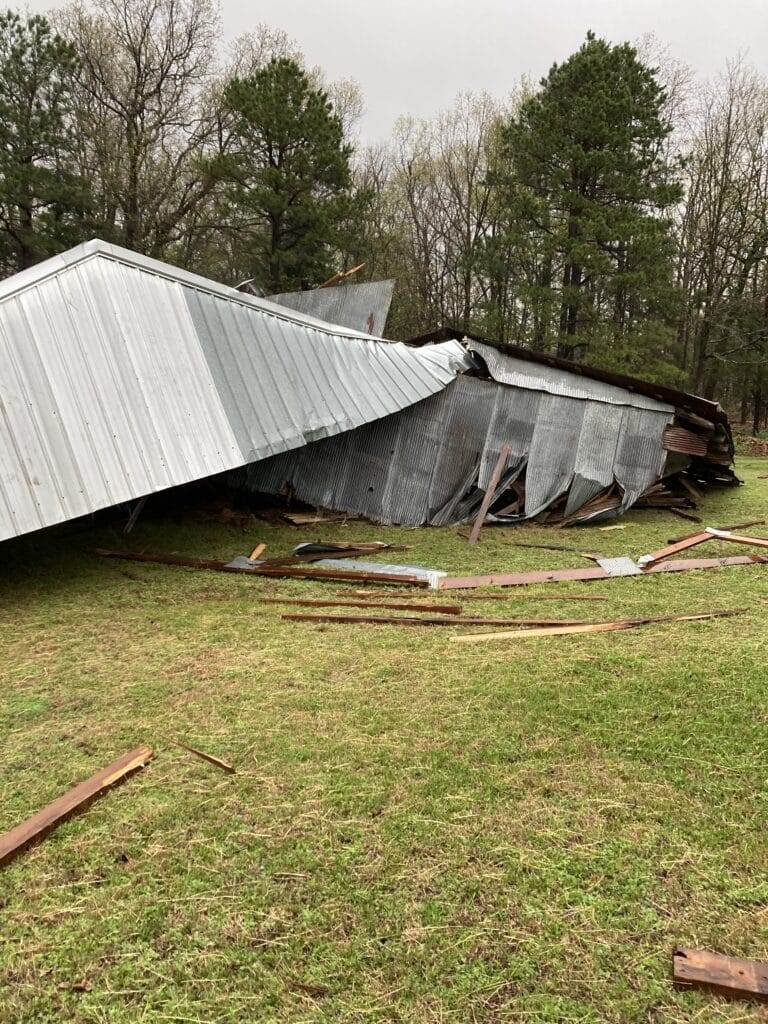 According to Sharp County Office of Emergency Management Director Dennis Gay, shortly before 11 a.m., a strong storm system swept through the area leaving damage. 
He and a team traveled to the area which initially had reports of damage to a barn and shop building as well as possible roof damage.
Upon arrival, Gay stated there were approximately 10 structures which sustained damage.
"A chicken house is damaged and there were several trees down. We have already begun assessing everything. We are up to about 10 places with damage and it appears to be straight line winds. The church had siding blown off and playground equipment damage. One roof to a house and underpinning to a trailer are damaged. The rest of the damage is outbuildings, barns and chicken houses," Gay said.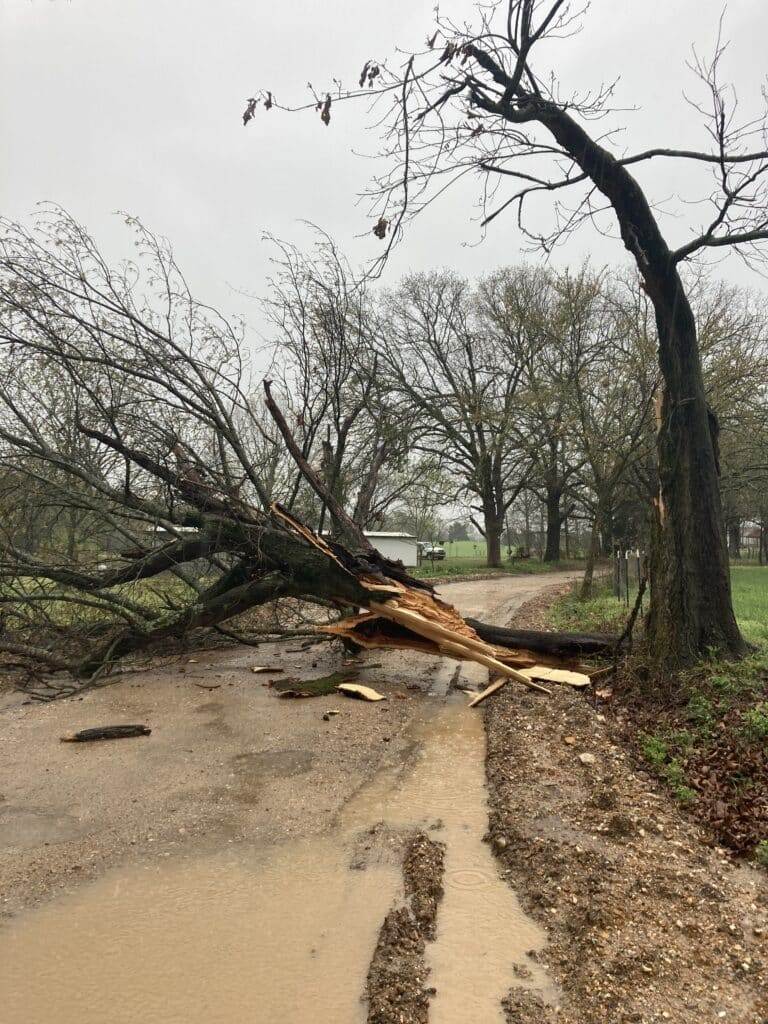 On March 6, 2023, National Weather Service Forecaster Dylan Cooper said a team will be headed to Sharp County.
"We have some information and have looked at the data here, but we will be sending a team to survey the damage today," Cooper said.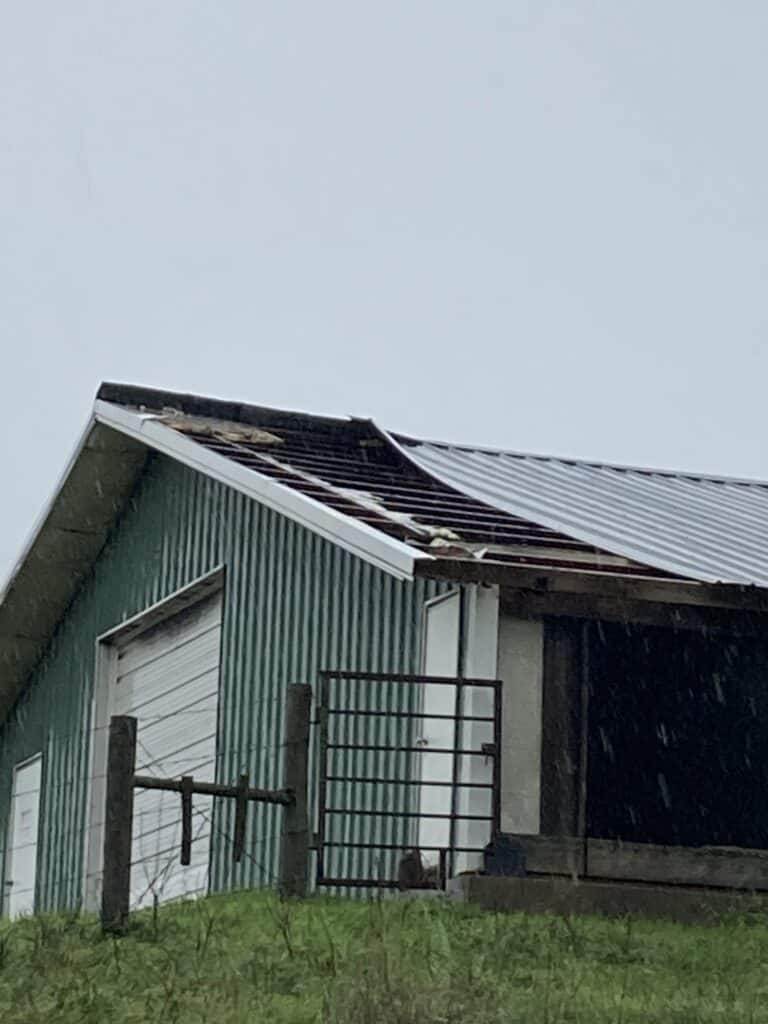 Sheriff Charlie Melton reported minor damage in Izard County near Violet Hill and Franklin.
Fulton County Office of Emergency Management Director Jeremy Langston reported heavy rains, but no severe damage.