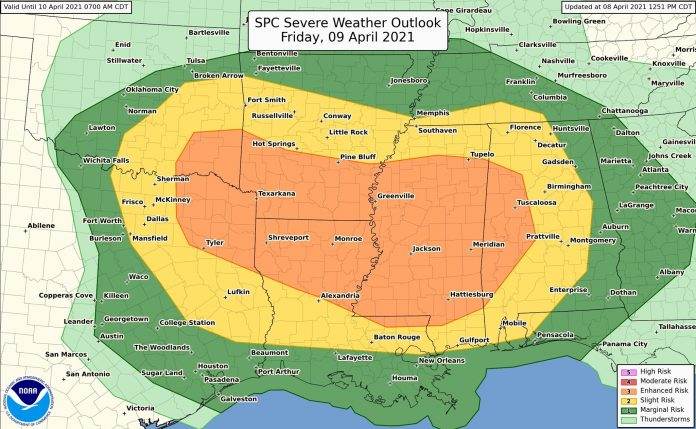 Here's the afternoon update regarding severe weather potential across the state for Friday into Friday night.
-Southern Arkansas is favored for having the highest severe weather threat.
-During the daytime/evening hours, storms that initially develop could be capable of large hail and damaging winds.
-By late evening into the overnight hours, a dangerous line of severe thunderstorms may develop and move east. This line of storms could provide damaging winds greater than 60 mph. Keep an eye on the weather over the next day or so.