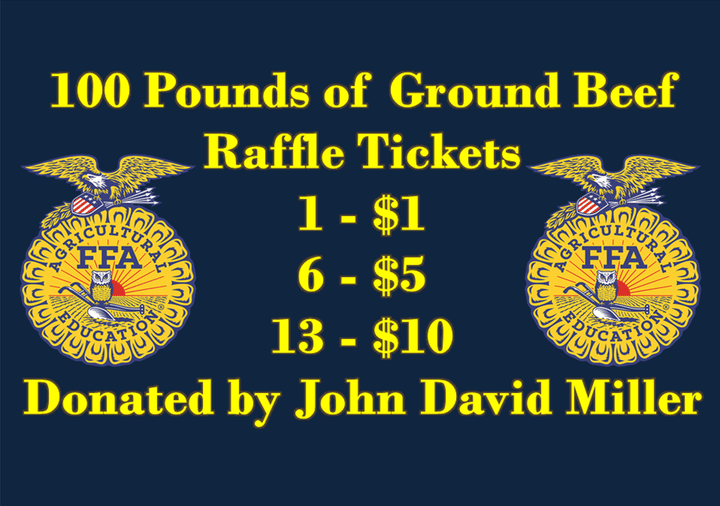 The Melbourne Future Farmers of America (FFA) is having a fund raiser selling chances at 100 pounds of ground beef donated by John David Miller. The FFA says, "This is a GREAT opportunity to fill your freezer with some quality ground beef for little cost!!"
Tickets are 1 for $1, 6 for $5, or 13 for $10 and can be purchased from members of the Melbourne FFA, by coming to the Melbourne Ag Building or Melbourne School Office, or by contacting the Melbourne FFA chapter Facebook page where arrangements can be made. The raffle will end and winner will be announced at Fall Royalty at the school on Sept. 24, 2021 according to Melbourne FFA Sponsor Mrs. Grothe.
Melbourne High School is located off La Crosse Road at 310 Bearkat Drive in Melbourne, Ark. Phone: (870) 368-4345.