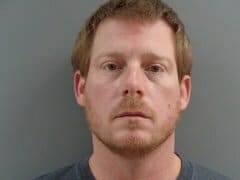 Larry Reed Hamby, 39, was arrested in Izard County and charged with sexual assault in the fourth degree, a class D felony Dec. 6 following a complaint Dec. 3.
According to the affidavit, Hamby had been involved in a sexual relationship with a female juvenile.
While speaking with the victim, access to text messages detailing extensive correspondence between the victim and Hamby was given.
In the messages, Hamby and the victim had discussed in great detail, sexually inappropriate material on more than one occasion including sexually explicit videos and photographs.
As a result, Hamby was placed under arrest and taken to the Izard County Detention Center.