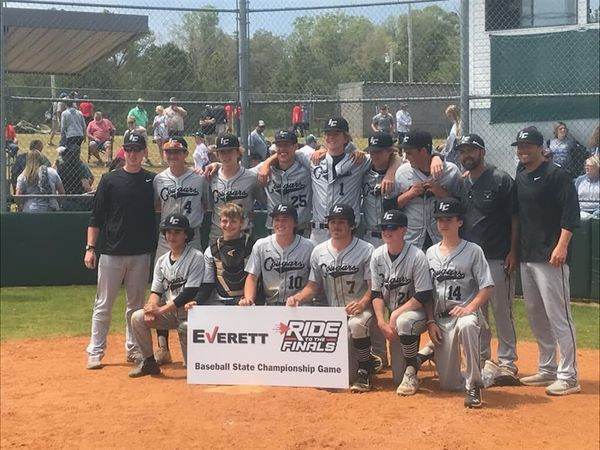 The Cougars earned their way to the state baseball finals at Benton with a 12-5 win over the West Side Eagles at Cougar Field.
The Cougars (19-5) were led by Landon McBride with 3 hits and 5 RBIs and Coby Everett with 2 hits and 4 RBIs.
Zach Simmons added 2 hits and an RBI, Chase Orf 2 hits, Gunner Gleghorn and Noah Everett a hit each, and Caleb Faulkner had an RBI. Orf pitched the first three innings for the Cougars and gave up 4 hits and 5 runs.1 earned run and Gleghorn closed the game with 4 scoreless innings, scattering 3 hits for the win in relief.