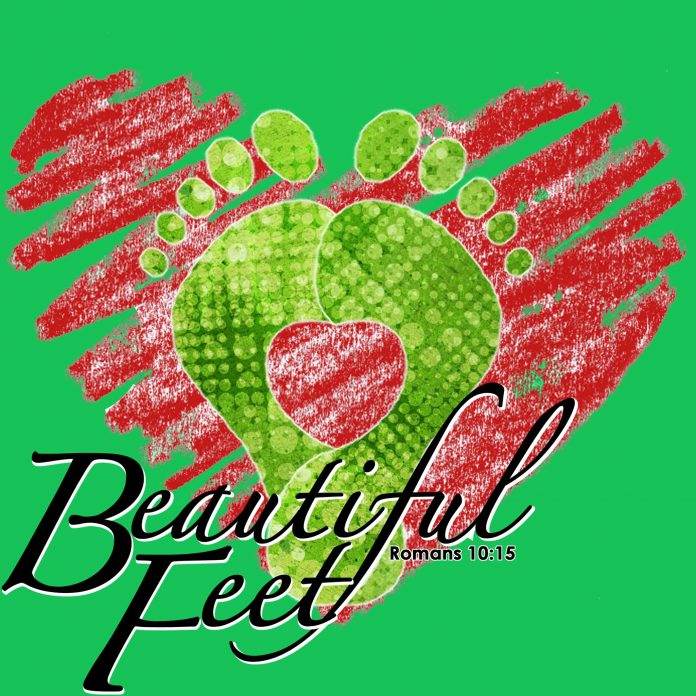 I am hungry. I mean, like I could eat a half a cow kind of hungry.
Do you know that kind of feeling?
I started my 15th diet last week, OK, not my 15th; truth be told, the actual number is probably more like 29.
It seems like ever since I turned 16 years old, I have been on one diet or another.
There was the cabbage soup diet, the nothing but chicken diet, the egg diet, and the Slim Fast diet.
Every one of those meals left me feeling like I was going to die from starvation.
I was angry all the time.
My stomach was gnawing on my backbone, or at least that is how it felt.
When you are on a diet, you feel empty, and all you can think about is how you want more.
In the book of John, we learn about how Jesus took five loaves of bread, and two small fish blessed them and fed five thousand people.
By the end of the meal, when everyone had their fill, there were still 12 baskets of food leftover.
Later, those well-fed people decided the man who performed this miracle was "surely the Prophet who was to come into the world" (John 6;14); knowing this about them, scripture tells us Jesus left and went by himself to sit on a mountainside.
It was not until the next day when the people realized that he had left the area, so they went looking for him.
Once they found him, Jesus immediately tells them the truth about themselves; he tells them it was not the signs he performed that made them come looking for him; it was because they ate and had their fill.
When I go on a diet, it is not because I love the feeling of being hungry. I go on diets because I want to look good.
The ones whom Jesus fed were not seeking him because of who he was; they looked for him because he made them feel good. Jesus saw their true intent.
You see, it is not so much about WHAT we are chasing after as much as it is WHY we are chasing after it.
My perspective on being on another diet can easily be shifted from "I want to look good in my jeans" to "I want to be healthy and live life more thoroughly" based on my WHY.
It is not as hard to follow a diet when I know my life depends on it.
And it is not hard to follow Jesus when our motives are right. When we realize our eternity depends on it.
If we are chasing after him because of the things we can get, we miss the whole point of why he came here.
Jesus told those folks who followed him to that mountainside, "Do not work for food that spoils, but for food that endures to eternal life, which the Son of Man will give you. For on him God the Father has placed his seal of approval" (John 6:27).
Then Jesus declared, "I am the bread of life. Whoever comes to me will never go hungry, and whoever believes in me will never be thirsty (John 6:35).
Will I ever be hungry again now that I am following Jesus?
Physically, yes, I will, but physical food was not what he was talking about on that day.
Jesus spoke about the hunger we all have deep down inside of us that testifies to something more.
We all have a desire deep within us that only Jesus can satisfy.
I have some awesome news for you; if you know that feeling of emptiness that nothing else can satisfy, I can point you to the One who can fill you to overflowing.
Jesus did not hide from the people who chased after him and he is not hiding from you today either.
He is not playing hide and seek with you.
He is looking for YOU, and he wants to fill you to overflowing.
He is a promise keeper—whoever comes to me will never go hungry, and whoever believes in me will never be thirsty (John 6:35).
Once you realize he has been the one drawing you to himself, you will know there never be anything or anyone that can satisfy you like he can.