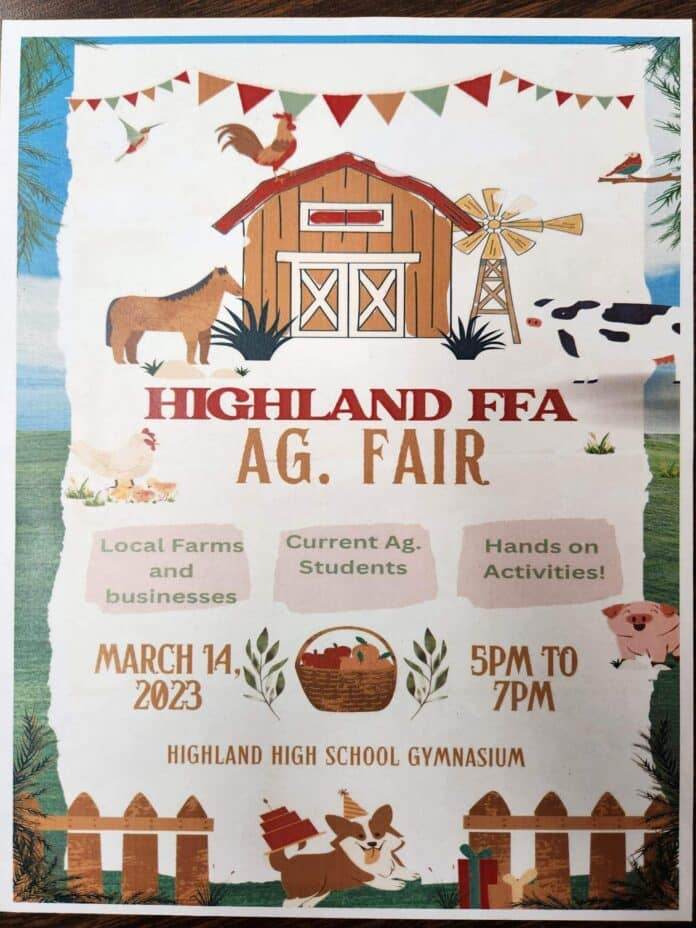 The Highland Future Farmers of America (FFA) have been busy, as on the heels of National FFA Week, the group announced an upcoming event, the first Highland FFA Ag Fair.
"Since the beginning of February 2023, Highland FFA officers have been working to plan a spectacular community event. After weeks of planning, we have come up with The Ag Fair," FFA member Danika Birkhead said.
The fair will be held March 14 from 5 p.m. until 7 p.m.at the Highland High School Gymnasium and will feature local farms and business, current agricultural students and hands on activities.
"The Ag Fair is a free community event for children of all ages. By providing many different hands-on agriculture career activities, Highland FFA officers hope to educate and 'plant seeds' in the future generations of agriculturists," Birkhead said. "There are no fees or registration required. This is not an event you'll want to miss. Simply show up, learn and most importantly have fun."
The community is invited to come and support the local businesses and Highland FFA as they participate in and host their first Ag Fair.