There is something to be said for tenacity, hard work and innovation. For one business owner, Marc Herring, owner of the Ozark Classic Crafts Mall in Hardy Ark., combining those three tactics and a little luck has led him to realize a dream four and a half years in the making.
For the last 38 years, the crafts mall has operated in Hardy, the last 15 of which have been under the ownership of Herring. From the creation of the Calming Cross to the manufacturing of the Round Tuit, Herring has worked tirelessly to generate new products which would be both useful and worth hanging onto for life.
In 2020, it seemed Herring was batting a thousand with his production of the Donald Trump MAGA keepsake bats–something that would place him in the major leagues, literally.
"For the last four and a half years, I have been seeking the opportunity of creating the best baseball keepsakes anyone can possibly make. In May of last year, at the beginning of the COVID crisis, we struck paydirt with the Donald Trump keepsake bat, what we called the MAGA bats," Herring said.
Unbeknownst to Herring, the bat landed in the hands of a licensed merchandiser for Major League Baseball [MLB].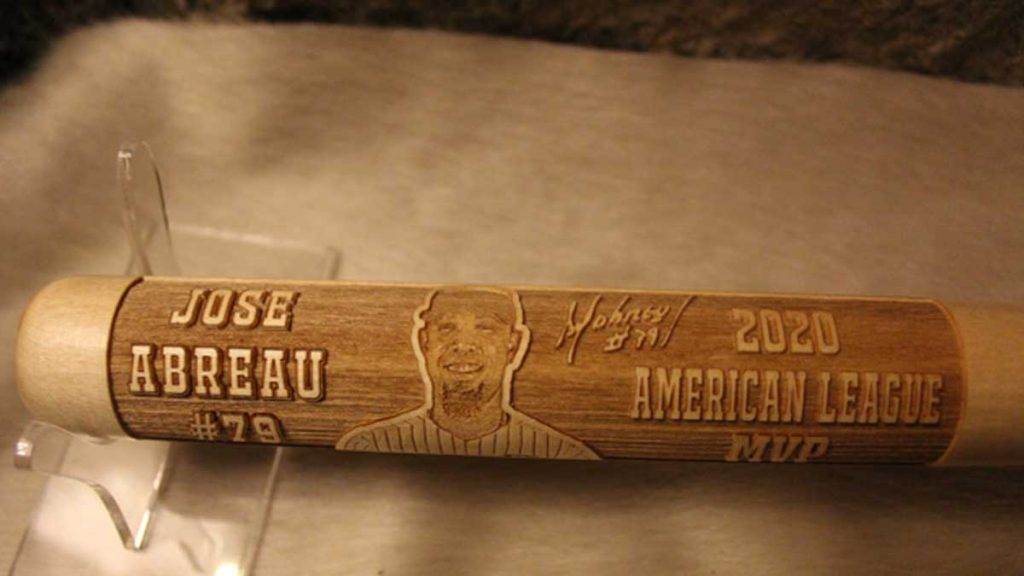 "It paid off because one of our multitude of clients had ordered a bat and had it shipped to a friend. His friend loved it. In September of last year, the client [Andy Huffman] contacted us and said his client thought it was the coolest thing and that he held a license with Major League Baseball's Merchandising department and that he wanted to do business with me," Herring said.
Approximately four months later, Herring was well on his way to bringing it on home as he and Huffman began negotiating and coming up with ideas.
"Now we're in February and are waiting on a purchase order from the Touch of Modern Company formerly known as Brookstone. Brookstone was a high-end, gadgets and gear store in all of the best malls across the nation. Brookstone went belly up and reformatted Touch of Modern," Herring said.
Through various channels, Huffman, owner of In the Ball, a well-known producer of autographed baseball memorabilia, connected with Touch of Modern for whom Herring will be producing certain items under the license of Huffman.
"I want to give him all the credit that is due. This is not my license…this is not my license. I am a sub-contractor listed with MLB as a sub-contractor. I do not hold my own license, but I can work now. I'm authorized to work for or under other licensees which gives me great flexibility," Herring said.
Herring said for the last four and a half years, he has had plenty of practice making bats for various teams, just not major league teams.
"We've been making bats for years for little leagues and things like that. Progressive Insurance Company was part of that," Herring said. "So we have had all that time to test the market and it has been proven a very worthy test market and now, we have the opportunity to be pulled out of the dugout to make for MLB," Herring said.
The first opportunity to "step up to the plate" comes in the form of permission from the Major League Baseball Players Association.
"That gives us access to active player's faces, names, numbers and signatures. Also, we have a new product, home plates [wooden engraved memorabilia in the shape of a baseball field's home plate]. The home plates give us permission as an authorized product from MLB but we can only use the MLB logos currently on the home plates," Herring said.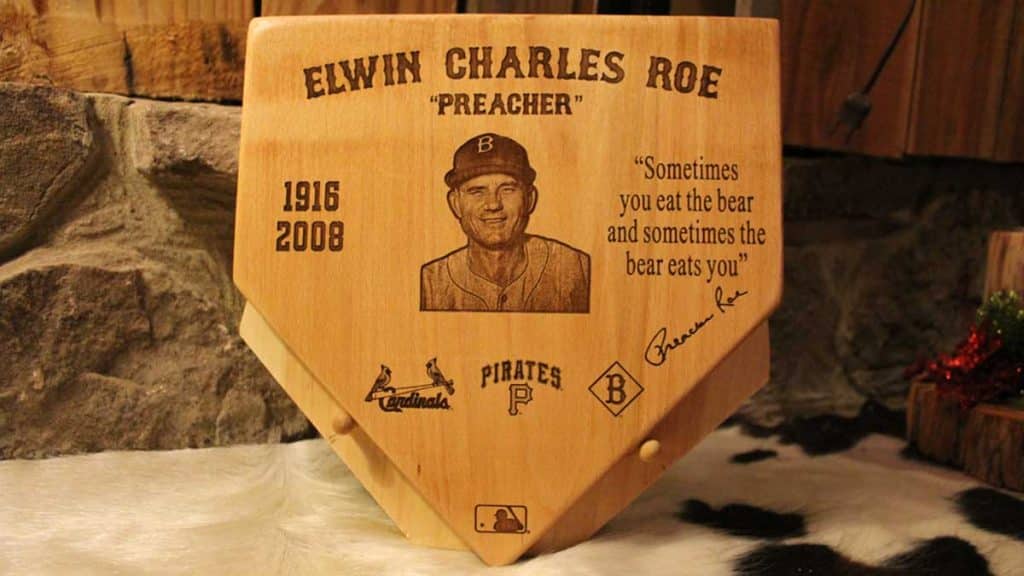 Although he is just leading off, it is a running start as Herring said orders are already flooding in for the memorabilia.
"My goal and objective for my company is to create the finest, best and most unique heirloom-quality baseball keepsakes that have ever been made anywhere," Herring said.