It has been less than a month since the Hardy Social Lounge opened its doors in downtown Hardy, and locals are taking advantage of the new offerings.
According to Malcolm and Stacy Wright, owners of the newest hot spot in town, the idea to open the lounge came after residing in the area for approximately two years.
"We moved here two years ago from Piggott, Arkansas, and we sat back and watched but didn't really see anything happening for people to do except to go to the river or the flea markets," Malcolm said.
When it comes to recreation, the Wrights said they wanted to introduce new concepts to the area without competing with other businesses that also provide recreational opportunities.
"We got some ideas from our daughters who live in the Poplar Bluff area. They go out and do things and tell us what is going on in the bigger cities, so we thought why not bring some of those things to Hardy since we have big city people who visit the area," Malcolm said.
Stacy said she and her husband worked tirelessly to create a fun and family-friendly atmosphere.
"This took us 36 days to construct, and we were going for everything under one roof. We have pool golf, axe throwing, a karaoke room, panic room, escape room, table games and more," Stacy said. "When we had the idea, we wanted something that no one else here had. We didn't want to compete with the flea markets, restaurants or stores that were already here."
Eventually, in addition to the consistent entertainment opportunities available, Stacy said the Hardy Social Lounge will serve a limited menu and also plans to offer beer and wine but has no intentions of becoming a bar.
"We wanted something different. People come here and go to the shops but there wasn't much to do and we wanted to do something about that. We also didn't want to compete with other recreation that was here. We wanted something unique to add to the draw of Hardy," Stacy said. "We also wanted to offer this not only the tourists but for the people who live here to have a place to hang out and socialize."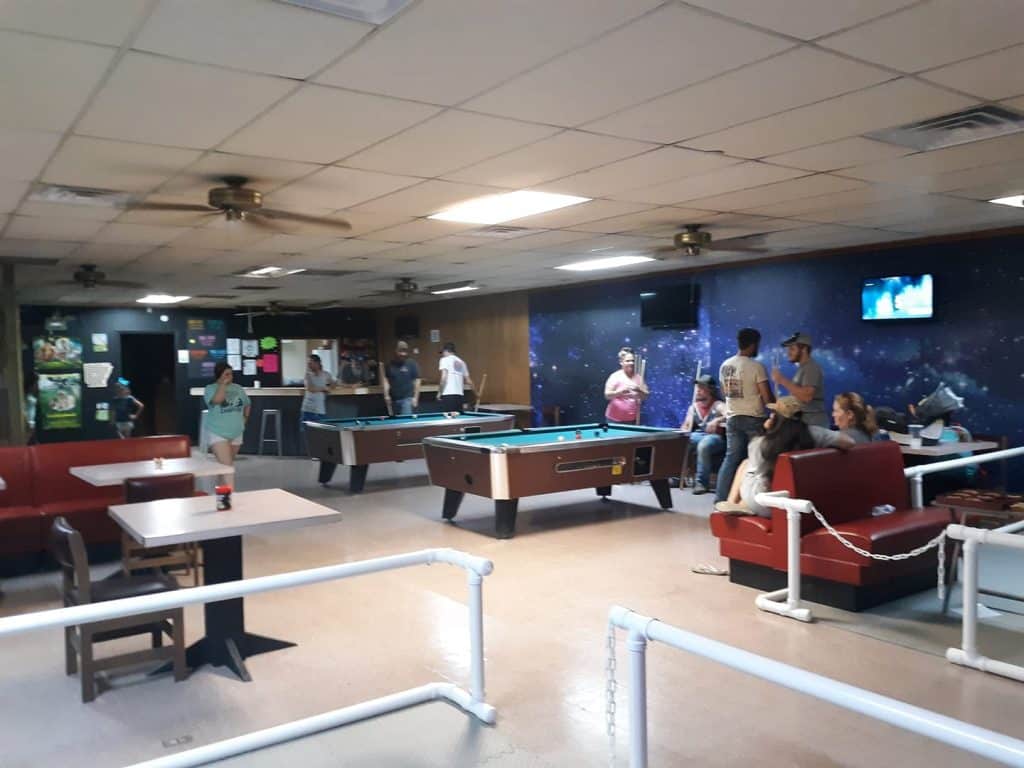 Malcolm said there will be expansions as time goes on and new and different offerings. In the meantime, packages are available for anyone seeking varying levels of entertainment.
"Our hope is to grow and to see Hardy grow. We will stay open as long as people are inside. We may close at 6 one day, but if there are people here and they're having fun, we may not close until 1:30 in the morning," Malcolm said.
The Hardy Social Lounge is open Wednesday through Sunday at 11 a.m. and is located at 233 E. Main Street in Hardy, Ark. 72542.