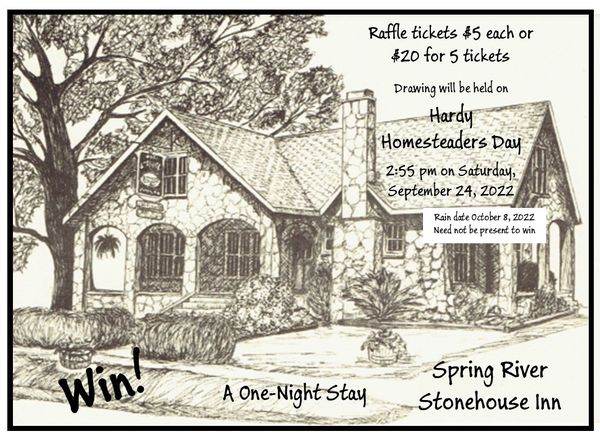 The organizers of the Hardy Homesteaders Day celebration scheduled Saturday, September 24, 2022, from 9 a.m. to 3 p.m at Loberg Park and Downtown Hardy, Arkansas, would like you to know that there are Homesteaders Day Raffle Tickets available!! Buy yours early. Proceeds will go to making Hardy Homesteaders Day a stronger event next year!
One night stay at Spring River Stonehouse Inn
Or, buy a chance at a Hand-stitched Quilt 70″ x 80″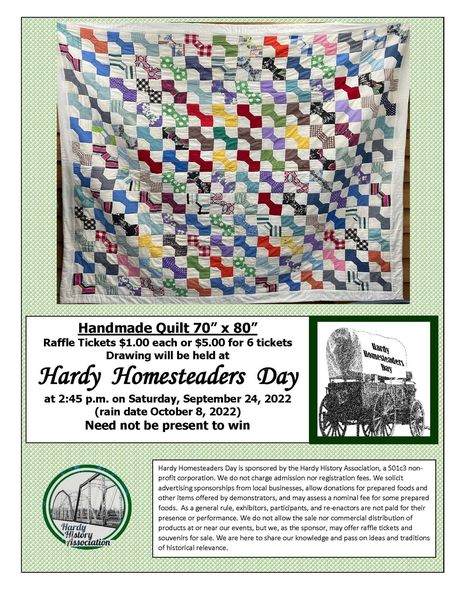 or take a chance on a Henry Golden Boy .22 Rifle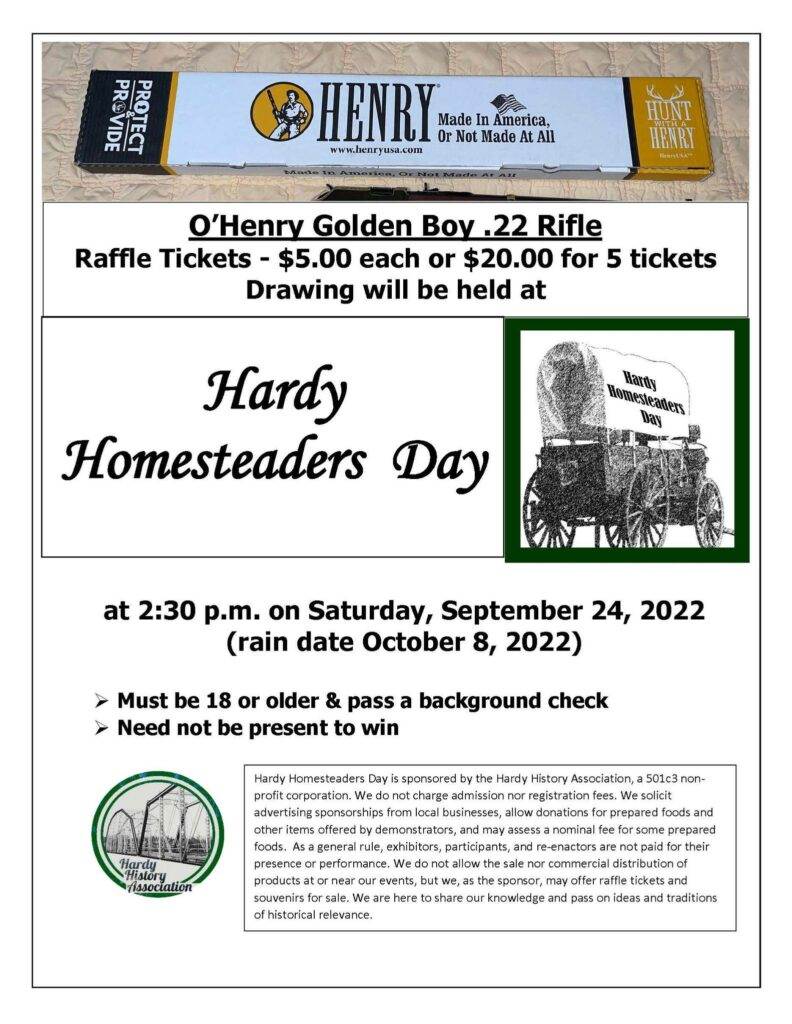 Available at Crystals Wood-n-Things at 114 East Main Street this week Mon-Fri from 9am-5pm or buy them at the Hardy Homesteaders Day General Store (The Spring River Stonehouse Inn on Main in Hardy, Ark.) on Saturday, September 24, 2022!! Come out to the event and step back in time! Hardy Homesteaders Day is in its 30th year! If you haven't attended in a while, please join us on Saturday and see what's new!