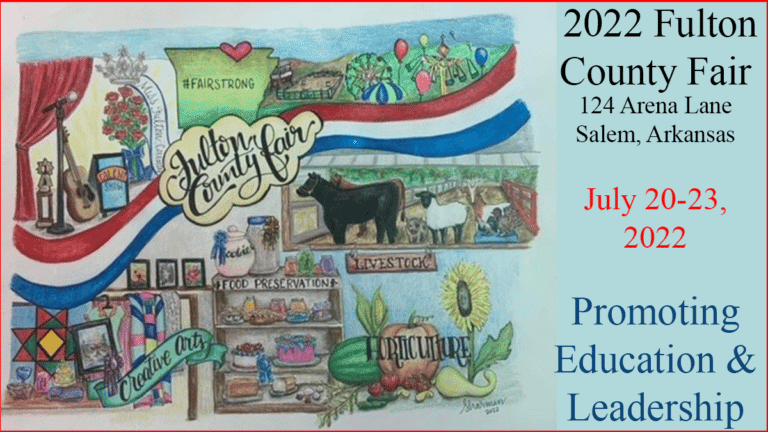 The Fulton County Fair Association is accepting reservations for commercial booth space for the 2022 Fulton County Fair to be held July 20-23. Local businesses, clubs, and individuals are encouraged to reserve commercial booth space now as space is limited.
Inside booths are 10 x 10 ft. and rent for $75 per space with an additional fee of $10.00 for electricity. Outside booths are 12 x 20 ft. and rent for $130 per space with an additional fee of $20.00 for electricity. Any vendor selling items must abide by Arkansas sales tax laws.
For more information contact the Fulton County Fair office at 870-895-5565 or e-mail fultoncountyfair1@gmail.com Vendor applications are available on the Fulton County Fair website at www.fultoncountyfair.org. Vendor fees can be paid online with a credit or debit card.