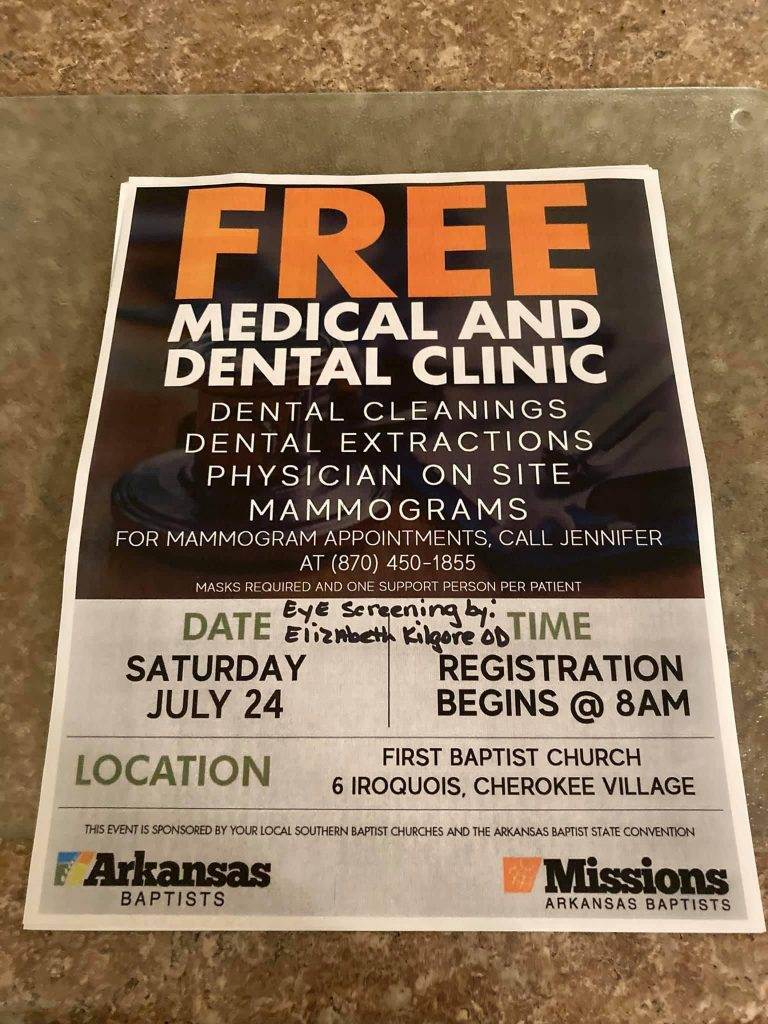 A free medical and dental clinic will be held at the First Baptist Church in Cherokee Village located at 6 Iroquois in Cherokee Village.
Dental cleanings, dental extractions, physician on site, and mammograms are just a few of the offerings.
The event is slated for July 24 with registration beginning at 8 a.m.
This event is sponsored by the local Southern Baptist churches and the Arkansas State Baptist Convention.
To make a mammography appointment, call Jennifer at 870-450-1855.
Masks are required and visitors will be limited to one support per patient.