An Izard County man faces several felony charges and investigators are one step closer to shutting down the manufacture and use of counterfeit bills.
An investigation into counterfeit bills led authorities to 20-year-old Mason Hunter Chism after more popped up in Izard County.
The case against Chism, filed Jan. 20, began Jan. 5 when Deputy Randy Brassfield received reports from two businesses in Calico Rock that they had been the recipient of fake money.
On Jan. 5, Chism had made purchases at the two stores using fake money, which was later caught by a financial institution who flagged the bills as false and turned copies of the bills in to law enforcement.
According to one store employee at Dollar General, the five $20 bills had been marked in the store and passed the test. It wasn't until the following day she learned the money was not true currency.
On Jan. 17, an investigator met with an employee of the Valero who stated on Jan. 5, Chism had passed what was later found to be a counterfeit $20 bill. He had returned the following day to pass another, but she had recognized the bill from the day prior and rejected it.
As a result, Chism faces six counts of forgery, a class B felony.
No bond was set for Chism.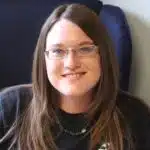 Lauren is a an award-winning journalist who decided after 10 years of newspaper experience to venture out. Hallmark Times was born.