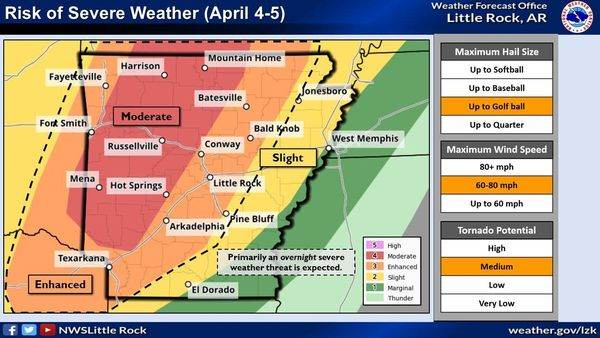 Morning Severe Weather Update
Severe storms, capable of all severe hazards, are expected across much of the state this evening, and later tonight. Severe weather fatigue is very real, and as those affected by the recent tornadoes continue cleanup efforts, staying prepared and weather aware is crucial to making sure you stay safe during this next severe weather event.
Unfortunately, tonight's forecast suggests an overnight threat (12AM and later), which can lead to a false sense of security, e.g. thinking you may be "in the clear" as nothing happens during the day, and inherently, this leads to higher vulnerability. We cannot stress enough the importance of staying weather aware, and having multiple methods (including ways that wake you up) to receive warnings, including weather radio and WEA via cell phones (making sure it is enabled).